CLICK HERE TO FOLLOW ME ON TWITTER!
Lil' Wayne Sends Subliminal Tweet To Baby Momma Cutting Her Off!
Word on the street is Lil' Wayne is cutting off one of his baby mommas. Just hours ago, he sent out a tweet stating:
The message behind this tweet is short and sweet: IF YOU GON MESS WITH WAYNE, YOU CAN'T MESS WITH NOBODY ELSE IN HIS CLIQUE.
Sources are reportedly saying how his baby momma came into a certain shop and was bawling her eyes out talking about how she had lost everything. Apparently, Wayne is only going to be paying child support from here on out and everything else is going to be cut off. Sources say the baby momma slept with one of Lil' Wayne's close friends. I guess Wayne wasn't feeling that too much and is cutting her off. I'd hate to be her right about now. That check is something serious!
The next question is…what's next for this baby momma? How will she keep up the lifestyle that Wayne afforded her? Will she be appearing on a reality tv show? Write a tell-all book? Call in to radio stations? Only time will tell in this situation.
What are your thoughts on this? Do you have any ideas about WHICH baby momma Wayne is talking about? What about the close friend of Wayne that she slept with? Who would do that to him? I guess we'll just have to keep our eyes and ears open.
We hope everything works out!!!
Dolce and Gabbana Wanted for Tax Evasion
Design House Dolce and Gabbana are accused of dodging millions in taxes.
Dolce & Gabbana aren't going to have a very relaxing holiday season. The duo had been accused last year of tax evasion for failing to declare more than $1.1 billion in sales, but in April, all charges were dropped due to a lack of evidence. Well, they better get their lawyers back on board, because that decision was overturned by a higher court in Italy and the case has been re-opened, WWD is reporting.
The reasons the case was re-opened won't be revealed until January after the holidays, but a legal source told WWD, "I assume the Supreme Court believes the judge's decision to clear the designers was tainted by a legal flaw, a defective motivation or an error in the application of the law."
Or perhaps it's because the Italian government is a bunch of "thieves." At least that was Stefano Gabbana's opinion. The designer took to his Twitter account (always ill-advised when you're facing legal action) to voice his anger at the Italian government: "Thieves!!! They don't know what to do to get money out of us." It turned into a political debate (Italians pay about 50% in taxes and many tweeters were annoyed at the designers for not allegedly paying their share.) It all culminated with Gabbana threatening to leave Italy. Some of the tweets were subsequently erased, but it appears the the design duo will continue to proclaim their innocence.
Former Wrestler "Gangsta Of Love" Convicted Of Spreading HIV
A Cincinnati jury has convicted a former professional wrestler of charges he had sex with women without telling them he had tested positive for the virus that causes AIDS.
Hamilton County jurors returned the verdict Wednesday on 14 felonious assault counts against Andre Davis, who wrestled using stage names including Gangsta of Love and Sweet Sexy Sensation.
Prosecutors say the 29-year-old Davis didn't tell a dozen sex partners about his HIV status or lied to them.
The women testified they had unprotected sex with Davis. The judge prohibited attorneys from bringing up whether any of the women was infected.
Defense attorneys challenged whether it was proved Davis was HIV-positive and suggested the women were promiscuous.
World Wrestling Entertainment told Davis in 2009 it wouldn't hire him because he failed a physical by testing positive for HIV…All I can say is WOW!!!
Rocsi Diaz DISCUSSES Webbie and tnat whole BET 106TH & Park Mess!
I told you earlier about Webbie lashing out at BET and Rocsi Diaz, saying he had been banned for making lewd comments towards her. And now Rocsi is speaking out about the incident. Find out what she had to say inside....
Rocsi Diaz recently sat down with Peter Bailey of NBC's Nitecap to talk about the whole Webbie incident that went down on 106 & Park a few months ago.
When Webbie made comments about certain parts of his body in connection to host Rocsi, she refused to be subjected to his vulgar and lewd coments. She added that she has no problem sticking up for herself and women should speak up about "persons" getting out of hand and being inappropriate.
"He disrespected me....and the network would not allow anyone to disrespect their hosts in that manner. I hope that he understands it. It was a very upsetting incident."
Watch the Rocsi talk about the incident :
THIS IS THE WORK OF MISS O'NEAL RON MORRIS!
Woman reveals horrific damage to her face after it was injected with cement and tyre sealant by 'butt implant doctor'
An alleged victim of 'fake doctor' Oneal Ron Morris has come forward to show the horrific state of her face after it was injected with a toxic mixture of cement and tyre sealant.
Rajee Narinesingh, 48, from Miami, Florida, says her face was ruined by Morris, who had just been released from custody after she was accused of administering the potentially lethal shots to another victim.
Ms Narinesingh, who, like Morris, 30, was born a man, but lives as a woman, said she suffered acutely lumpy cheeks, misshapen chin and ballooning upper lip after the back room beauty treatment.
She admitted that she initially turned to Morris because she did not have the money to pay a licensed plastic surgeon. She says she learned of him

by word-of-mouth in the transsexual community

. She told Miami television station CBS4:

'It becomes so dire that you want to match your outside with your inside that you're willing to roll the dice and take your chances.'
'As a transgender person, you're thinking,
"Oh, my God, I can start to look like I want to look like and I don't have to spend a lot of money."'
Ms Narinesingh has since had several plastic surgery procedures to repair the damage, and faces more still.
'I had to end up going to surgery, to get me even to this point,'

she revealed.
Morris, who was released from custody late last night after posting $15,000 bail, declined to comment as she left the Miami Dade County Jail.
She said only that she has a lawyer to answer reporters' questions, and the lawyer claims she is innocent.
She was arrested earlier this month for practising medicine without a licence and causing serious bodily injury after a patient complained that she injected cement and a chemical compound called Fix-a-Flat, which is used to mend car tyres, into her backside.
The treatment left the victim with life threatening injuries, needing several surgeries and round-the-clock care.
No shade Miss O'Neal you really need to be BEAT FOR THIS!
TREY SONGZ CELEBRATES HIS 27TH BDAY AT LAVO + PREVIEW HIS 'INEVITABLE EP'
Trey Songz celebrated his 27th birthday at the good ol' LAVO Nightclub at The Palazzo Resort and Casino in Las Vegas, Nevada. Kevin Liles and Kevin Hart rolled through to show some love on his special day.
2011 UNICEF Snowflake Ball Draws Out Hollywood's Fines
t
Gathering together to raise money for quite the worthwhile cause, the stars were out at Cipriani 42nd Street in New York City for the 2011 UNICEF Snowflake Ball on Tuesday night (November 29).
Held annually as one of the most notable black-tie galas, the ritzy soiree drew out celebrity host committee members including Sarah Jessica Parker, Uma Thurman, Angie Harmon and Vera Farmiga.
Also in attendance at the fundraising fete which has a mission to help create a healthier and safer life for children all over the globe were Jonas Brothers rocker Kevin Jonas and his lovely wife Danielle, along with Zoe Kravitz and Adrien Brody.
As for the entertainment, guests were treated to special musical performances by the Young People's Chorus of New York City and Natasha Bedingfield while the Spirit of Compassion Award was doted upon Mark B. Grier of Prudential.
Open to the public, a single ticket to the Snowflake Ball ran a cool $2,500 while the priciest admittance was that of a Philanthropist, which purchases two prime tables for ten at the cost of $100,000.
Lil Boosie Pleads Guilty To Drug Smuggling Charges
The Louisiana rapper was sentenced for several attempts at trying to bring contraband into prison.
Lil Boosie pleaded guilty this morning to charges on smuggling contraband into two prisons while awaiting trial on murder charges.
According to WBRZ (via RR), Boosie was sentenced to eight years hard labor, though he was credited for time already served. He was accused of trying to smuggle drugs once into Dixon Correctional Facility and twice into Angola State Penitentiary.
Boosie is currently in prison on charges of first-degree murder in the death of Terry Boyd.
THE PLANE HAS LANDED…PAN AN CANCELED?????
There's no smoke without fire, as the saying goes...
Pan Am star Karine Vanasse tweeted that the ABC drama about the pilots and stewardesses of iconic Pan American World Airways may have crashed and burned - before backtracking hours later.
'Well, we received THE call #PanAm is only coming back for one more episode after Christmas,' the 28-year-old French Canadian actress wrote on her Twitter page today.
An airline in trouble? Pan Am's future is up in the air after a cryptic tweet from series star Karine Vanasse
She added: 'But up to the end, we'll give it our all!'
But she then made a u-turn and wrote: 'Sorry for the confusion #PanAm fans; there are still 5 new episodes to air until February :).'
Vaneasse later backtracked and apologised for the confusion
ABC waded in and denied the cancellation rumours.
'Nothing has changed. We are not cancelling Pan Am. We are still in production and will continue to be in production finishing the original 13 episodes plus one more additional one,' a network rep told AOL TV.
'We have one more original episode this coming week, December 4, and then will return in January with new episodes, airing all of them.'
'Pan Am is still in contention for next season. We won't know about that until our upfront announcement in May.'
Still, the 1960s-era show has been left off of ABC's midseason schedule and been replaced with GCB.
The series made its debut on September 25 with a solid 11 million viewers, but its numbers have dropped.
Its most recent episode was seen by just over half of its maiden viewers with an audience of 5.6 million.
The cryptic tweet: Karine Vanasse stirred up some trouble about the show's potential cancellation
The period drama stars Christina Ricci, Margot Robbie, Kelli Garner, Mike Vogel and Michael Mosley.
Pan Am is one of two Mad Men-style period dramas to debut this season.
The other, NBC's Playboy Club, was cancelled after just three episodes.
Diddy's Son Accepts Football Scholarship To UCLA
Hip-hop superstar Sean "Diddy" Combs is now the proud father of a college athlete.
The rap mogul's son, Justin Combs, has accepted a full scholarship to play football at the University of California, Los Angeles.

Justin played defensive back at New York's Iona Prep, and also had scholarship offers from Illinois, Virginia, and Wyoming. Diddy tells the "Los Angeles Times" it's one of the "proudest moments" of his life, adding that getting to see his son excel at his dream is "everything a father could want."
MAG FAB..The Saldana's and Paula Patton!
Zoe Saldana is featured in this month's "W" Magazine with her sisters Mariel and Cisley in an article called "Soul Sisters" also see Paula Patton on the cover of "JEZEBEL" Magazine........
Zoe Saldana is joined by her beautiful sisters Mariel and Cisley in a "W" article called Soul Sisters about the sisterly bonds between the women. In the article that accompanies the feature the sister discuss how close they are and how they have to live near each other......
"Because we've had to survive so many things, there's this special bond that connects us," says actress Zoë Saldana (center), 33 of her sisters Cisely (left), 32, a producer, and Mariel (right), 34, a nurse.
We were raised in Queens, New York, until my father passed away when I was 9. Our mom, being a single parent, didn't want us to grow up in a dangerous place, so she moved us to the Dominican Republic, where we stayed with my grandparents. Our mom would live with us there for one year and then spend one year in New York so she could make money to send back home for us. It's inconceivable for us to be separated. We have to be around each other 24/7."
And she's not speaking metaphorically: When Zoë moved to L.A. from New York five years ago to pursue her film career (Avatar, Star Trek), her sisters quickly followed her. These days, they live within nine miles of each other. "I'll text my mom once a day," says Zoë. "But my sisters? Every 30 minutes we're on BlackBerry Messenger."
Nice pic of the ladies....
Also on magazine racks.......
Paula Patton covers "JEZEBEL" Magazine where she dishes on her role in the upcoming fourth Mission Impossible movie.
On seeing her current movie Mission Impossible: Ghost Protocol, for the first time:


"I just got to see the movie finally, a week ago, and I was blown away. It is very gritty and, somehow, the most impossible seems possible in the coolest way."
On getting the coveted role opposite Tom Cruise:


"The truth is that I really didn't think that I was going to get it. I remember them calling me and asking me to come in and read for the director, and I was like, 'Come on, guys, don't waste my time!'"
On dreams of being an actress:


I've always wanted to be an actress, since I was a little girl; I went to a performing arts high school, but then I got sidetracked and decided that maybe I wanted to be a filmmaker."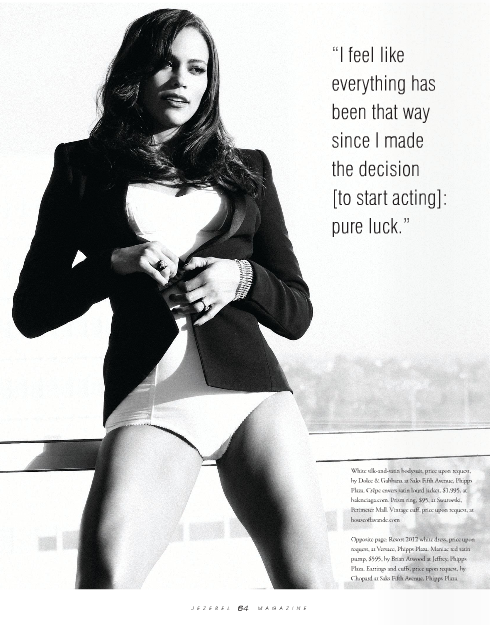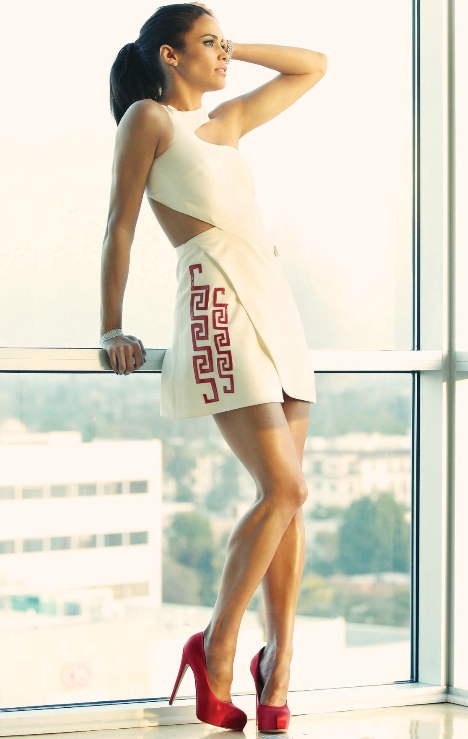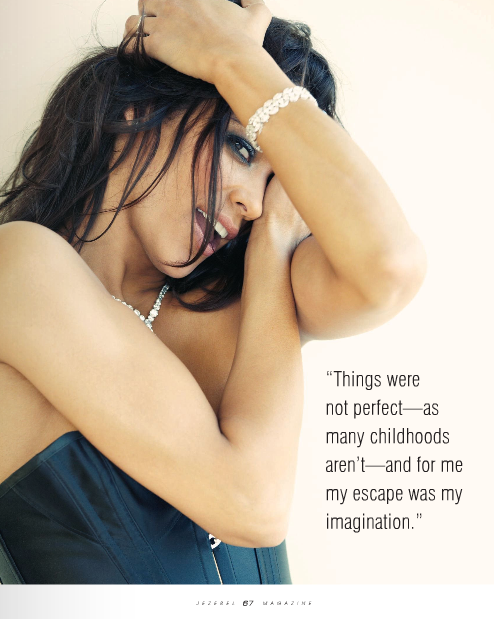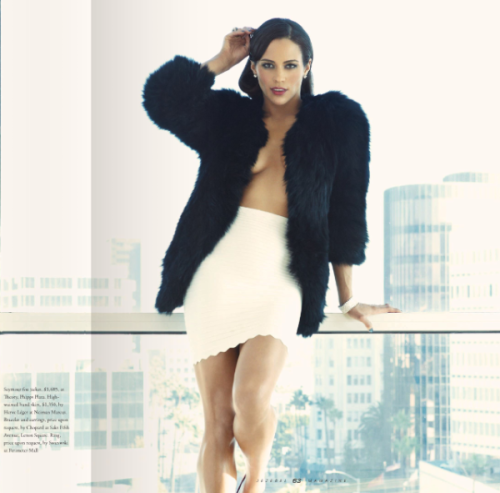 Under Age Hooker to Sue Lawrence Taylor
Remember when football great Lawrence Taylor got caught with that under age hooker
Yeah. Good times.
Anyway, teenage hooker chick hired Gloria Allred and she's suing LT...
From TMZ
The former child prostitute who claimed she was forced to engage in sexual activity with Lawrence Taylor wants payback -- and now she's teaming up with Gloria Allred to sue the pants off the NFL Hall of Famer.
18-year-old Christina Fierro was 16 at the time she met up with Taylor in a Holiday Inn outside NYC back in 2010. Fierro claims she was forced into the encounter by a violent pimp.
Taylor insisted he never raped Fierro -- claiming he simply masturbated into a condom. Taylor was eventually convicted of one count of patronizing a prostitute and one count of sexual misconduct.

AND FINALLY FROM "THE CRAZY PEOPLE SHOPPING AT WALMART" FILES
"Baby Lee"
It's not often "smart" and "hillbilly" are in the same sentence but I suppose the hillbilly smart car defies nearly all types of logic so I'll just go ahead and tell this guy that while we appreciate his attempt, there is literally nothing in the world that can be done to man-up a smart car. Chances are good he already lost his balls, but if someone happens to see him go ahead and take them with his man card please.

HAVE A GREAT WEEKEND!!!!
EFREM