CLICK HERE TO FOLLOW ME ON TWITTER!
FASHION COMPANY FILES LAWSUIT AGAINST LAURYN HILL
Lauryn Hill is facing yet another lawsuit stemming from her 2007 European tour. The company Via Davia Vintage has filed suit in L.A. County Superior Court alleging that Lauryn has failed to return many of the clothes they provided for her trek. Via Davia Vintage says they gave Lauryn "an entire wardrobe of high fashion items," which she reportedly agreed to pay for over four weeks. However, the lawsuit alleges that the former Fugees star only paid a small portion of what she owed, and has kept the majority of the clothes.
Just last month, guitar player Jay Gore filed a lawsuit against Lauryn claiming she failed to pay him for playing on her European tour. Gore also claims the R&B diva was incredibly difficult and unpleasant to work for. He is seeking 20-thousand dollars….DAMN LAURYN!
Angela Simmons Goes NUDE For PETA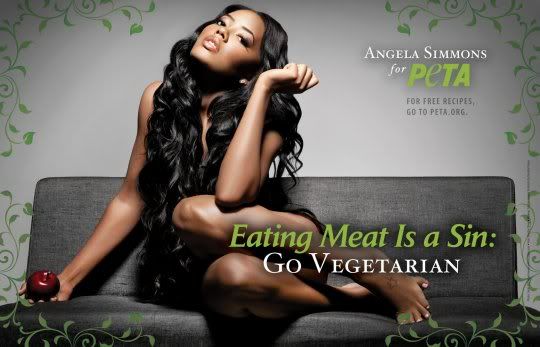 Angela Simmons is showing fans just how much she embraces her vegan lifestyle in a new ad for PETA Angela Simmons has decided to promote her new-found lifestyle as a vegetarian by baring her sexy body (tastefully, of course) for an all-new PETA campaign, where she states that "Eating Meat is a Sin: Go Vegetarian."
"As a devout Christian, I feel it's very important to show compassion for all of God's creation—and adopting a vegetarian diet is the best way to keep innocent animals from suffering,"

the 24-year-old co-founder of Pastry, who was inspired to go vegetarian by her uncle Russell Simmons, told PETA.
She continued:


"I went on PETA.org one day and at the time i wasn't a vegetarian yet, and I was making the whole transition. I'm a vegetarian now. I really want people to know what happens to animals. They have feelings. I think it's important that we take action. [...] I want to open people's eyes up and I want people to check it out. I want to help raise money. I want do things. I want to help.
"My uncle, Russell Simmons has been a vegen for a really long time. When I was younger, he was vegan and I kind of paid attention here and there. He let me watch a video that kind of threw me off and was like, 'I don't want to eat any meat.' At first I was really afraid of doing it because I'm like 'protein, I'm not going to feel good. I'm going to feel weak.' There's protein in a lot things and I'm happy with it. I feel lighter. It's a good feeling."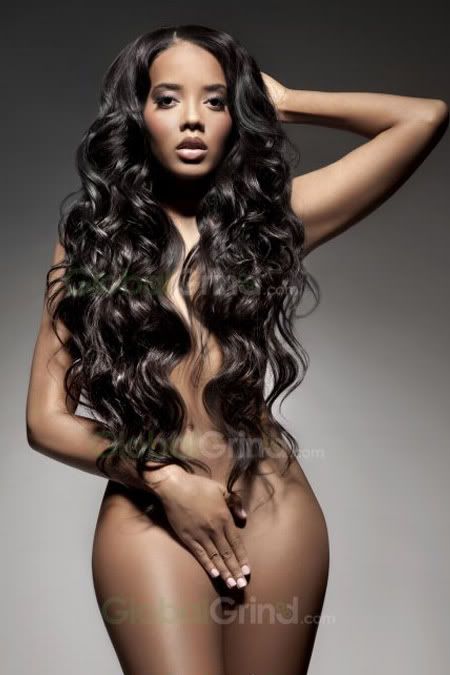 And Angela's ad is sure to make a statement. She unveiled the "Eating Meat Is a Sin: Go Vegetarian" ad at The Paramount Hotel last week. However girlfriend SORY eatin mean ISN'T a sin.But wearing those horses on your head (weaves & wigs) Are!
Beyonce's Next Single to be "Countdown"
She's boasted some serious girl power in her album's first two singles, and now Beyonce Knowles is ready to show her softer side with her newly announced follow up track "Countdown."
Ready to release the third cut off her uber-successful "4," the "Best I Never Had" singer will add "Countdown" to US radio on October 4 with a UK debut slated for October 30.
Co-written and co-produced by the mother-to-be, herself, the song samples the Boyz II Men single "Uhh Ahh."
Rumored to have already shot the video clip for the single, the offering is said to have been directed by Adria Petty, who worked with Beyonce during her "Sweet Dreams" project.
Kimsha Artest Blames Shaunie O'Neal For Being Cut From Basketball Wives LA
Digg DiggIf you have been wondering what happened to Kimsha Artest on Basketball Wives Los Angeles she says she is no longer a main cast member. When asked why by fans on her Facebook page she said:


"I'm getting asked a lot of questions. I ain't got time for the bullsh*t. It is what the f*ck it is. Ya'll need to take it to Ms Shaunie. I will keep my mouth zipped right now."
She later had more to say about Evelyn Lozada and Laura Govan:


"I see they cut me off the show and left buckle a** b*tches. shaunie oneal can kiss my a**. she kisses a** to that evelyn b*tch and gets the b*tch who f*cked her husband and cut her a cheque but cant handle a real woman. FOH!"
Will her being cut affect whether you watch the show?
Princess Charlene disappears from public view as Albert "dates" another woman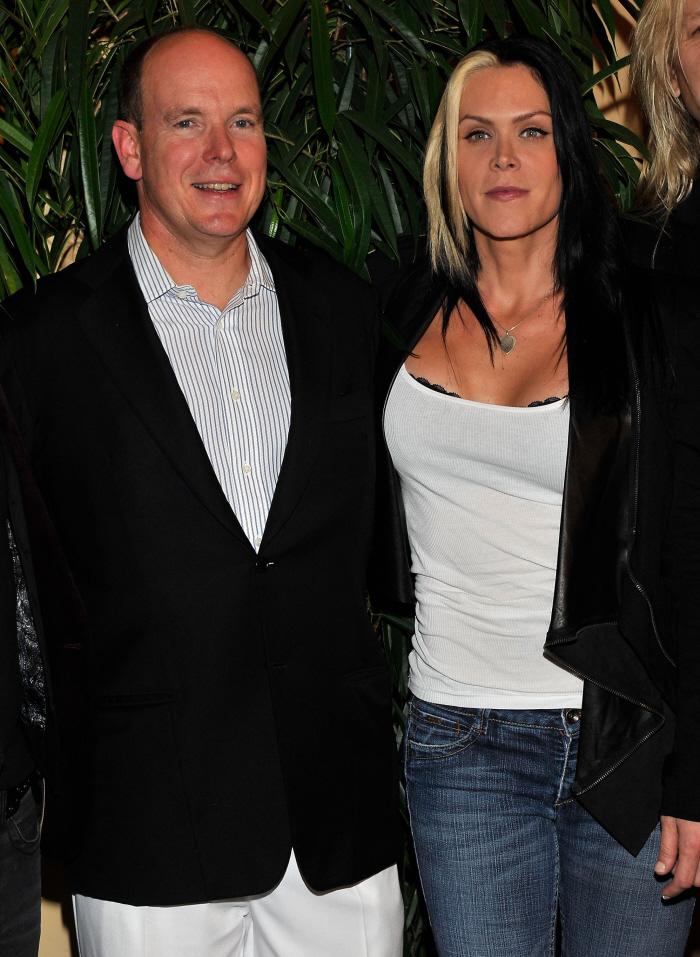 Just yesterday, I was sitting here at my desk wondering why I hadn't seen poor Princess Charlene in a while. Well, as it turns out, she was at a red carpet event two weeks ago, on September 8th. But since then, Charlene has not made any public appearances. Granted, this seems to be The Year of Newly Royal Women Eschewing Royal Duties (see also: Duchess Kate), but Charlene is in the unique position of marrying the head of state. She is the de facto First Lady of Monaco, and it's kind of weird that there hasn't been a glance of her in two weeks. Especially weird considering that Prince Albert has been doing appearances without her. Albert did an event with his sister acting as "first lady" and then Saturday night, Albert did an event with a "date" - Beth Hart, an American singer (the chick in the header photo). WTF?
Prince Albert of Monaco attended a glittering charity event with a glamorous singer - promoting speculation that his marriage to Princess Charlene is once again on the rocks. The 53-year-old royal astonished onlookers at an auction organised by a disabled charity by turning up without his 33-year-old wife. Instead he was accompanied by Beth Hart, a 39-year-old American whose 'LA Song (Out of this Town) featured in the final season of Beverly Hills, 90210.
'They looked very comfortable and relaxed together,' said a source who attended the event at the Opera Garnier in the Mediterranean principality on Saturday. 'Albert clearly needed a female partner, but everybody was asking where Charlene was. Surely it's the job of a Princess to accompany her Prince to events like this?'
It was the second time in a row that Charlene stayed away from a public event attended by Albert. Last week his sister, Princess Charlene, was on his arm when he launched a classic sailing boat race in Monaco.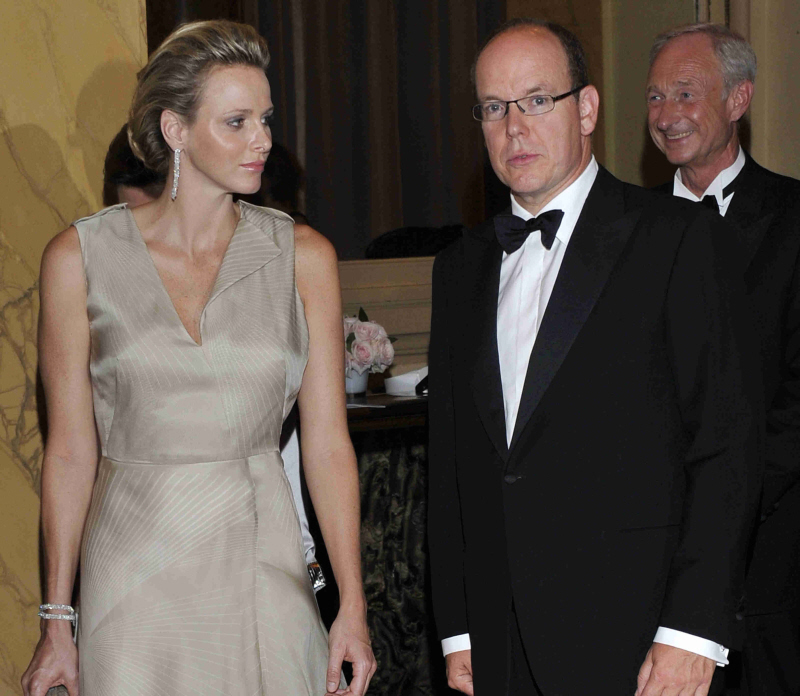 Albert and Charlene's summer marriage was plunged into crisis when the former Olympic swimmer tried to flee home from South Africa following reports that he had yet another love child. He currently has two known ones - six-year-old son Alexandre through a former Togolese air hostess, Nicole Coste, and a 19-year-old daughter, Jazmin, with Tamara Rotola, an American estate agent. Palace officials in Monte Carlo confirmed that DNA tests were imminent, and that Albert would face up to his responsibilities as a parent.
Speculation about the frail state of the marriage deepened when the Prince admitted to spending part of their South African honeymoon sleeping alone in a different hotel to Charlene. Albert's aides said it was to 'avoid the traffic' when he attended an Olympic committee meeting in Durban.
The couple's latest unusual behaviour comes as the Monaco tourist office launches a 'World Capital of Romance' initiative. The highly publicised royal wedding attracted some 100,000 visitors, and the Principality is hoping that many more will arrive to visit the place where Albert and Charlene wed.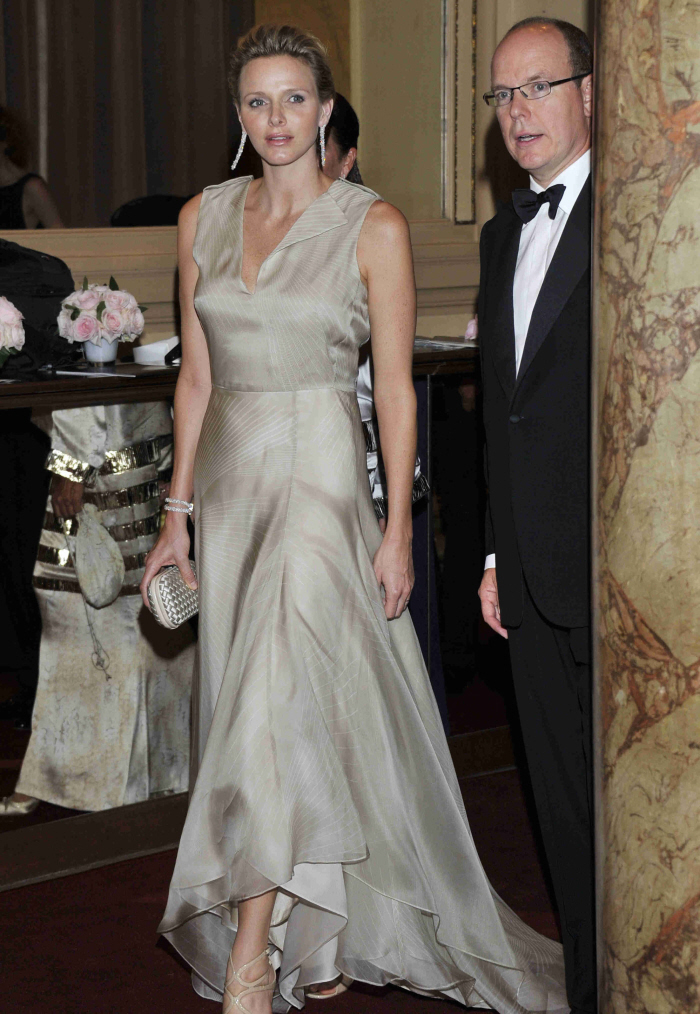 [From The Mail]
I know I should be concerned, and I should take the point of view of "Poor Charlene is going through another brainwashing session to ensure that she doesn't look so flat-out pissed at her husband all of the time, meanwhile her husband is boning random American D-list singers." Seriously, look at the last photos of them together (below) - I might not BE married, but I know the look that Charlene is giving Albert. That's the "Jesus Christ, I married an a–hole" look. Anyway, I'm not raising any alerts because I spy something else in the last photos of Charlene - some weight in her mid-section. Pregnant much? Could it be that Charlene is laying low because she did her "royal duty" and got knocked up? Poor Charlene.
Floyd Mayweather's Fiance Shantel Jackson Has a Tiny Heart Tattoo for Each of His 42 Victories
In honor of Floyd Mayweather's undefeated record … his beautiful fiancee Shantel Jackson is keeping score with a series of small, heart-shaped tattoos for every single one of his victories.
And after Mayweather's win against Victor Ortiz a couple of weekends ago … that makes 42!
The tiny tats — all 42 of em — are strategically placed around a pair of red boxing gloves on her wrist.
Now that's love, right?
Terrell Owens Plays CATCH UP!
Terrell Owens and his child support issues are common knowledge on Rhymes with Snitch [click here and here if you missed that], but now those issues are a thing of the past. At least for now...
From The AJC
Terrell Owens, facing jail time after falling behind a second time on child support payments, has fulfilled his financial obligations, the attorney for his daughter's mother told the AJC.
Owens was due in court Tuesday on a contempt charge after falling behind two months and $10,000, said Randy Kessler, Melanie Paige Smith's lawyer. It was the second time this summer Owens was late with his $5,000 monthly payment.
In July, the 37-year-old former wide receiver blamed the NFL lockout in claiming financial hardship, saying he would only be able to afford $2,500 a month. His request was denied and he settled by paying the $10,000 owed for June and July, along with attorney fees, Kessler said.
Owens, a Fulton County resident, has not been signed by an NFL team. He played for the Cincinnati Bengals last season.
Mariah Carey Channels Vintage 90's Flavor In The Studio With JD
Hot mama Mariah Carey is back in the studio working on new music, and if her return to her original curly locks and off-the-shoulder lace shirts she used to constantly rock is any indication, we could see Mimi bringing back that vintage 90s R&B!
Jermaine Dupri recently posted pics of himself and Mariah Carey in the studio, and Mariah looked like a vision of herself from the 90s!
I'm sure the two are going to bring back the magic they created on the Daydream album.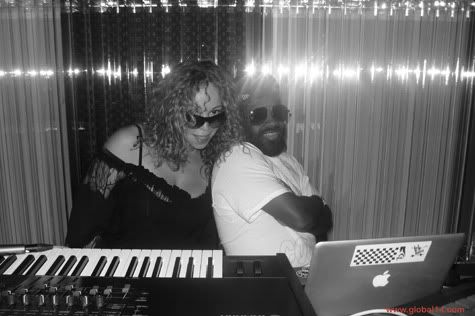 About their session, Mariah tweeted,
so happy to be back in the studio with the one & only @Mr_Dupri aka Jermash!
And Jermaine co-signed saying,
"We are back together."
It'll be interesting to hear what they come up with.....If anything!
New couple alert! New couple alert!! Jason Derulo and Jordin Sparks are "Officially Dating"
The word on the sidewalk is that singers Jason Derulo, who was recently linked to actress Tika Sumpter, is now dating singer Jordin Sparks.
According to People.com, Jason and his new girlfriend Jordin celebrated his 22nd birthday with a few friends and music industry execs at Phillipe Chow in West Hollywood.
Derulo's rep confirmed to People.com that he and Sparks "officially dating," while an unnamed source says the pair got cozy with each other at the intimate birthday celebration.
"Jordin would sing to him occasionally through the night in his ear if her head was nested on his shoulder," the eyewitness said. "He was excited to spend some [quality time] with Jordin in LA. … The two left together and continued the celebration." (And we all know what means!! **Wink**)
Jason was previously linked to actress Tika Sumpter ('Gossip Girl' and 'The Game'), who appeared in his "It Girl" music video, and has ironically just been cast with Jordin in the upcoming remake of "Sparkle."
See more photos of Jason and Jordin below:
Do you think Jordin Sparks and Jason Derulo make a cute couple?
Bobby Brown's Nephews Form New Music Group 'MeMySELF&i'
It looks like music runs deep in the King of Stage and R&B, Bobby Brown's family. His nephews Herod Brown and Jerod Brown have formed their own music group which they have titled meMySELF&i. With stage names such as Bossman (Herod) and Ben Yatti (Jerod) they have created a group that will bring new music to this generation.
The brothers, who are fraternal twins, are the son's of Bobby Brown's oldest sister Elizabeth Brown. While they do have a famous uncle, their story is not one of fame and extravagance. meMySELF&i's parents are said to have become heavily dependent on narcotics which led to the twins being placed with a surrogate mother and then later on a foster family.
However, it was the Summer of 2002 that changed things completely. Their grandmother called them and told them their mother was clean and wanted to become a positive influence in the boys lives. The boys began to work on rekindling their relationship with their mother. Unfortunately that came to a halt after she passed from stomach and lung cancer.
It was through this painful story that music group meMySELF&i came to form and pursue music. This duo mixes rapping with singing to bring new energy to the music industry. Their first single is entitled Beautiful Girls. Check out the promo video below to hear their song Beautiful Girls (click the 5:00 mark to hear the song).
video:
Are you excited to see what this new group will bring to the music industry?
What did you think of the song Beautiful Girls? Hot or not?
Latinos Celebrate Latina Magazine's 15th Anniversary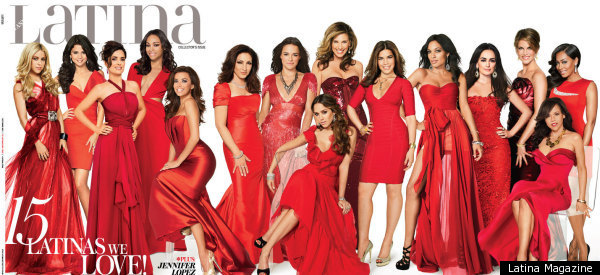 Has it been 15 years already?
Latina magazine celebrates its 15th anniversary with a special collector's issue, "15 Latinas We Love," which highlights fifteen of the most influential Latina celebrities on its October 2011 cover since the magazine hit the stands 15 years ago.
In the 3-page fold out cover, from left to right: Shakira, Selena Gomez, Salma Hayek, Zoe Saldana, Eva Longoria, Gloria Estefan, Michelle Rodriguez, Jessica Alba, Daisy Fuentes, America Ferrera, Rosario Dawson, Ana de la Reguera, Natalie Morales, Rosie Perez and La La Anthony.
Latina's 15th anniversary issue took 9 months of planning, 7 photo shoots, more than 100 red designer dresses and upwards of $10 million in jewelry to create the triple gatefold cover, which hits newsstands on September 13th. A hour-long special, "Access Hollywood & Latina Magazine present 15 Latinas We Love," will bring the cover to life. Natalie Morales, news anchor & co-host of NBC's Today show and Latina's parenting columnist, will host the weekend edition of Access Hollywood. "15 Latinas We Love" airs next weekend on September 17th & 18th – check local listings for times.
Latina.com has dedicated a special section celebrating their 15th anniversary highlighting their cover stars throughout the years and 15 favorite Latina brides. There, fans can let Latina know what they think about the cover. However, it looks like fans and celebrities featured on the cover are already beating.
Deion Sanders Denies Divorce
Last week rumors spread that Dieon Sanders had served his wife Pilar with divorce papers. Adding validity to the claims, Pilar herself confirmed the rumors were true
Now Deion says he never filed for divorce and that reports to the contrary are 'ignorant'...
Well we'll see. What don't come out in the wash will come out in the wring!..stay tuned!
NEW MUSIC: I HEART ANDRAE!
Andraé Crouch who is credited with revolutionizing the sound of contemporary gospel music, was one of the first black gospel artists to crossover to mainstream contemporary Christian music, and his songs have become staples and popular hymns in churches all around the world. Andraé continues that tradition on "The Journey". The new album showcases an artist at the peak of his creative form. There are several commanding performances including, "Good Time", "Heaven Bound", "When I Think About You", and "Let The Church Say Amen".
WTF Files: Police are Looking for This Man Who Robbed and Raped Another Man in Brooklyn
Hide ya kids, hide ya wife … because this guy named "Stinky" is going around robbing and raping other men!
New York City police are searching for a suspect in an anti-gay sex assault and robbery in Brooklyn.
Police say the 24-year-old victim was approached by a man who pretended to have a gun on Myrtle Avenue on Sept. 5. The suspect robbed his cell phone and asked about his sexual orientation.
Police say the suspect berated the victim with anti-gay slurs– and then sexually assaulted him.
The victim was taken to Woodhull Medical Center in stable condition.
The suspect was identified as 21-year-old Julius Wright, also known as "Stinky."
WTF dude?
We guess they don't call him "Stinky" for nothin! Sick mofo…
Keyshia Cole Has Her Dream Wedding (Yes, Another One) In Hawaii
Keyshia Cole just had her second wedding in 4 months. Her NBA hubby Daniel "Boobie" Gibson flew her and her family to Hawaii this wekend to have her dream ceremony.
Keyshia Cole, her sister-in-law, her sister Elite, and her mother Frankie (all pictured above) plus plenty of other friends and fam all jetted over to the beautiful island state of Hawaii. Despite the fact the twosome had their own ceremony in Vegas this past May, Daniel wanted to give his wife the big wedding she's always dreamed of. Keyshia tweeted: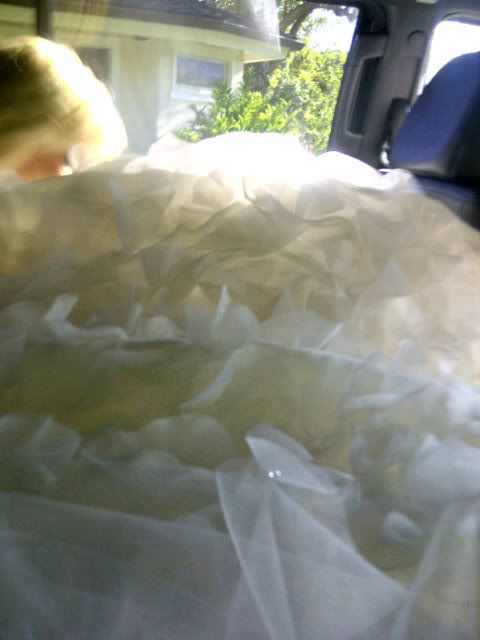 My husband wanted me to have my DREAM WEDDING so he flew all of our family members here! He's giving something I will NEVER forget! Amazing!
And how did the bride feel about her second nuptials?
This is soo absolutely beautiful! I'm so glad we're taping this so you all can see! I got EVERYTHING I WANTED today! My husband is amazing!
The entire wedding weekend was filmed by a camera crew. And, of course, this wedding will be shown on Keyshia's new reality show airing February 2012. Around the same time she's dropping a new album as well.
She tweeted that her wedding dress needed its own car. And also tweeted pics from the beautiful scenery: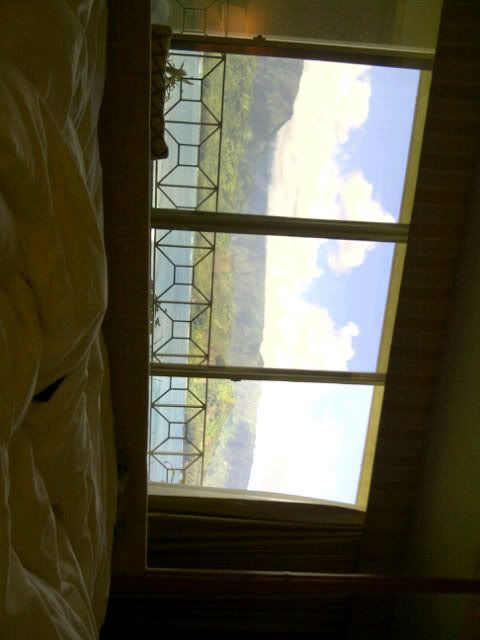 Pretty.

Keyshia's homie Monica tweeted her congrats as well: @keyshiacole today is YOUR day, it is beautiful to see you happy. U deserve it all.May the blessings of God be with u guys today & everyday…How nice congrats Keyshia!
Buju Banton To Serve Sentence In Texas
Buju Banton will serve his sentence at a low-security correctional facility in Texas. He is currently at the CI Limestone County Correctional Institution in Groesbeck, Texas.
He was initially supposed to serve his sentence in Florida but due to a shortage of beds Mississippi was the next option but one of the two men charged with him is already at the correctional facility. The two men copped a plea so that might be the reason for not wanting to incarcerate Buju at the same facility.
His release date is listed as February 1, 2019. Buju, real name Mark Myrie, was found guilty of drug trafficking and gun charges back in February….GOOD RIDDANCE!!
JOHN LEGEND TO EXECUTIVE PRODUCE SITCOM
J ohn Legend will executive-produce a NBC sitcom called, "Mixed Blessings". The show will center on a prominent, black, hip-hop artist enjoying his single life who discovers that he has a teenage son and decides to connect with him and his white suburban family. The show explores the culture clash and the complicated journey of a father and son beginning their relationship as the dad soon discovers that fame, talent, and wealth get you nowhere when it comes to parenting. This marks the first major foray into television for John Legend. John will produce the project along with his production partner Mike Jackson, whose upbringing in suburban Philadelphia served as the inspiration for the show.
Paris Hilton Passes Out Hundred Dollar Bills in Mumbai
Paris Hilton passed out more than $2,000 on the streets of Mumbai.
Paris Hilton made a begger's life in Mumbai a few hours ago -- stopping her SUV to hand a $100 bill to a poor woman who was carrying a baby ... and then dropping more than $2,000 in cash on other poor people in the area.
According to local Indian reports, the woman immediately began asking photogs if anyone could break it into smaller bills -- we're guessing it's not very safe to walk around the slums with that much cash.
And get this -- sources close to Paris tell TMZ ... after the $100 incident, Paris was so emotional about the poverty situation in India, she decided to give away all of the cash she was carrying on her at the time to other poor people in the area ... more than $2,000 in total.
Paris -- who's in India to launch some new Paris Hilton stores -- later tweeted about the incident .... saying, "India is beautiful, but some parts are very poverty stricken. Broke my heart to see babies sleeping on the streets."
Jada Pinkett Smith Ditches Her Wedding Band
Fueling divorce rumors, for the third time in as many weeks, Jada Pinkett-Smith has been photographed without her wedding ring.
Tyrese Kicked Out of a Radio Station
Tyrese was here in my adopted home state of Delaware to do promo for his new single 'Stay', Tyrese stopped in a liquor store across the street from an elementary school and was appalled to find that there was no gum, only liquor. When Tyrese brought up the subject of liquor stores across the street from elementary schools in his radio interview, Tyrese was shown the door...
We don't play that ish here Tyrese! Kiss 101.7 FM
AND FINALLY FROM "THE CRAZY PEOPLE SHOPPING AT WALMART" FILES
"Must Be Cold"
I wonder if his bra cup size is the same as his genital's cup size…

MAKE THE WEEK A GOOD ONE ALL!!
EFREM