Well Chroniclers it's Happy Birthday Time again and I want to wish a Happy Birthday to a very close and long time friend of mines just that.
So let us all say Happy Birthday to..
MR BRENTON "BENNY" CLARK of Los Angeles California,
On behalf of me and everyone else in Chronicleland. May you have a fun filled birthday and Gold Bless you!
NOW THE DIRT!!!
OMG!!! Chante' Moore & Kenny Lattimore DIVORCED!
Chante' Moore aint got a man at home anymore! The songstress and her R&B hubby Kenny Lattimore just announced their divorce after 9 years of marriage today.
Chante' Moore wrote this message on her facebook page that Essence.com got a hold of:
"My ex-husband Kenny Lattimore and I are divorced," Chante wrote. "We both will continue to be devoted parents to our son. I would much rather my fans hear this sensitive information directly from me, than some random inaccurate media source,"
The couple wed New Year's Day 2002. And seem to be a match made in R&B heaven as they even released a couple of duet albums. This is the second divorce for Chante' as she was formerly married to actor Kadeem Hardison….Ahhhhhhh I really wanted it to work. But then again Kenny are you "SHEEN" or what????? Come out, Come out wherever you are!
Something Old, Something New, Something Borrowed, Something Blue ...Really Janet wedding Bells???
The rumor mill is abuzz with the news that Janet Jackson will walk down the aisle with her billionaire boyfriend by the end of the year...
Acording to the The National Enquirer ;Wedding bells will soon ring for JANET JACKSON – and forget "Rhythm Nation" -- she's al­ready planning for a baby, say sources.
The singer's boyfriend, bil­lionaire Qatari businessman Wissam Al Mana, recently popped the question, and now the happy couple is planning an end-of-the-year marriage ceremony.
"Janet is head over heels in love with Wissam," said a close source.
"He's showered her with love, expensive presents and boosted her self-esteem by helping her lose weight and shape up."
Wissam, 36, first brought up a walk down the aisle last fall, when he reportedly presented the Jackson clan beauty with a magnificent 15-carat diamond ring.
But Janet, 45, wasn't ready because she wanted to focus on preparations for her current concert tour, which runs into September.
"Now Janet's telling friends that an official engage­ment announcement will come by summer's end, and that she and Wissam will marry in late 2011 – and they're shopping for an even bigger diamond ring to celebrate their official engagement."
The two are anxious to start a family as soon as possible. Janet would love to have a baby the natural way, but at 45, she's also looking into adoption possibilities, according to the source.
Janet was previously married to singer James DeBarge in 1984, followed by a nine-year union with dancer and video director Rene Elizondo, which ended in 2000. Her eight-year relationship with record producer Jermaine Dupri crumbled in 2009.
She met Wissam at a Mid­dle East event in December 2009, and he recently took her to visit his family in Doha, Qatar, according to the source.
"Janet says she's finally found her knight in shining armor!"
'Project Runway' Returns
Project Runway" returns for Season 9 with 20 new designers,
On last Sunday night, the new season of "Project Runway" — its ninth — started on Lifetime. After a fitful Season 8, with the unexpected and controversial win of Gretchen Jones over Mondo Guerra (an upset that still seemed jarring when the finale was replayed Sunday night), many fans might have been tempted to write off "Runway" for good.
But it's hard not to get sucked back in — especially with the contestants back in New York (Los Angeles just never seemed a good fit for the show), and with an array of characters that seemed, at first glance, to promise good TV.
Certainly, a few arrived with camera-ready plot lines: the cancer survivor, the recovering alcoholic, the bride who postponed her wedding to compete on the show, the beauty queen who couldn't sew.
And Sundayt night's episode came with a new twist: 20 contestants were invited to New York, but only 16 would actually make it into the competition. Four were eliminated in the first 20 minutes of the show, after a review of the sample collections they had each brought with them. (The cancer survivor, the recovering alcoholic and the beauty queen all made the cut; the bride got to go back home to plan her wedding. She did not look happy.)
The first challenge was a typically wacky one: The contestants were roused at 5 a.m. by a demonically cheerful Tim Gunn and told to head off to their first challenge and to take with them only the clothes they were sleeping in, as well as one sheet from their beds. Those items would be the material for their first designs. It was a "come as you are" challenge, he explained.
"Can I at least put a bra on?" pleaded one contestant, looking down at her shapeless T-shirt. "Come as you are!" Mr. Gunn responded.
Bert Keeter's design for the first challenge.As the contestants began to create their first outfits — Bert, at 57, the oldest of the bunch, turned his orange plaid boxer shorts into a form-fitting dress top; another had the luck to have been sleeping in a silk kimono — regular viewers probably began to tick off the character archetypes that have been a staple of the show's success since Jay McCarroll won in Season 1. Among them: the free spirit with her own special language (Fallene); the ditzy Southern belle with a steely core (Laura); the serious, quiet figure that Mr. Gunn will undoubtedly develop a low-level crush on (Oliver); the flamboyant gay wit with the delivery of a latter-day Eve Arden (too many to count.)

And then there were the judges: Nina Garcia, with her mix of girlish enthusiasm and arch-dismissiveness; Michael Kors, with his laser focus on what was "wearable"; and Heidi Klum, often the surprising voice of reason. Ms. Klum in particular seemed in midseason form, telling one designer, "That top is terrible," and another that his model "looked awful in that outfit."
In the end, the prize (and immunity for next week) went to Bert, he of the boxer shorts, and perhaps the season's most intriguing character. An assistant to the designers Bill Blass, Halston and Arnold Scaasi in the '70s and '80s, Bert said his career was derailed after several close friends died of AIDS and he sought solace in drink. This was his attempted comeback, he explained. "I am so in love with this outfit," Ms. Klum raved.
A few of the younger designers, most of whom had dismissed Bert as a curious relic from the past, acknowledged that they had to recalibrate and now treat him as a legitimate rival.
Meanwhile, Rafael, who was the first designer to be sent home, seemed a goner from the beginning, most notably when Mr. Gunn delivered a biting critique of his outfit-in-progress and offered what he called some "Tim Gunn medicine" to fix it while he still could.
Rafael's reluctance to accept Mr. Gunn's advice, and to stick to the design as originally conceived, was a clear signal to all regular "Project Runway" viewers: This guy is toast.
One down, 14 more to go.
MSNBC: 'No Decision on Sharpton Yet'; 'We Wanted Cenk Uygur to Stay'
*MSNBC president Phil Griffin was asked about the status of Al Sharpton as the anchor of the network's 6 o'clock hour.
There had been rumors that a deal was made for Sharpton to replace Cenk Uygur at 6 p.m. Griffin noted that Sharpton was doing well in the timeslot, but said nothing is permanent as of today.
"No decision has been made yet," Griffin told reporters this morning at the Television Critics Association press tour in Beverly Hills. "Last May, he was a regular on 'The Ed Show,' and he filled in for Ed, and he did a very good job. And he held the audience, and the show was terrific. And he sort of fits into the MSNBC sensibility. And then so we are looking at him at 6:00.
"He'll sort of fill out the summer, but we've made no decision. We are sort of looking at a lot of different people to figure out what we are going to do at 6 o'clock, but no decision."
MSNBC's Chris Matthews, also on the panel, along with fellow anchors Rachel Maddow and Lawrence O'Donnell, praised Sharpton as a good lead-in to his program.
"He's done really well from my perspective, because I'm on at 5:00 and 7:00," said Matthews. "It matters to me who is on at 6:00, obviously, and he has done really well in keeping our audience and helping build it towards 7:00. I mean, he's not all the way there yet, but if he gets the job, I think he'd do well.
Cenk Uygur
Griffin also addressed the rumors surrounding Cenk Uygur's exit, which included an online farewell message in which he accused MSNBC executives of wanting him to "tone it down" and be less combative with powerful guests.
Wedding congrats are I order for Eric Benet and his new Bride…Also the stork is going to visit them!
On last Sunday, R&B singer Eric Benet married fiancee' of 4 years Manuela Testolini in a lavish ceremony in Newport Beach, Calif. Get the deets on the couple's fab wedding and finding out what the couple is expecting in a few months inside.....
We told you previously about R&B singer (and Halle Berry's ex-hubby) Eric Benet getting engaged to the gorgeous Manuela Testolini (the ex-wife of Prince). And now the two are officially hitched!
The couple wed in a lavish ceremony in Newport Beach, California this past Sunday. And it was attended by their celebrity friends Shaun Robinson (shown above with the newlyweds at the ceremony), Samuel L. Jackson and his wife LaTanya Richardson, David Foster and Niecy Nash.
The bride wore a one-of-a-kind Monique Lhuillier dress while the groom donned a Lanvin tuxedo. In addition to the couple writing their own vows, their reception incorporated elements of Eric's Southern roots and Manuela's Egyptian and Italian heritage.
Also, it was revealed during the reception that the couple is expecting their first child together. This will be Eric's second child (he also has 18-year-old musician daughter India).
Eric tweeted on his wedding day: "This is one perfect day !!"
And a source joked to Page Six that Eric demanded a "retoss" after his daughter India's boyfriend caught the bride's garter belt.
Congrats to the couple!
Killer In D.C. Sniper Case Wants To Change His Name
Lee Boyd Malvo Tries To Change His Name
The 26-year-old man that teamed up with the D.C. Sniper to kill 10 people at random wants a new identity.
Lee Boyd Malvo was just 17 when he was convicted of going on a killing spree with the now infamous D.C. Sniper Jon Allen Muhammad, the D.C. sniper who's since been executed for his actions.
The pair confessed to murdering random people from Washington state to Washington D.C.. including ten in a three-week period in October of 2002.
On Tuesday Malvo filed a motion asking a judge to change his name due to "concern for his safety" and to reduce the risk of assault by other inmates.
Wise County Circuit Court Judge Tammy McElyea rejected the request noting that he has yet to have an incident or be threatened in jail.
Malvo wanted his name changed to Joseph Lee Ostierre….POOR LITTLE BABY!
Hosea, Please don't quit your Day job! From Acting to Rapper???
Well, well, well, it seems another actor has made an attempt to take the music industry by storm.Today Hosea Chanchez, who plays Malik Wright in The Game, dropped his new single "Booty Shotz" on us.
The video, which looks like it was directed by Luke or from a scene in Spike Lee's Bamboozled, is set on the poolside of a mansion with lots of voluptuous women gyrating.
Check out the video for yourself.:
With champagne drizzlin everywhere and Chanchez's bandanna, I'm hoping this is nothing more than a spoof of a 90′s rap nightmare that he had and that he will drop us something that can get some airplay.
What do you think? I personally hope he stays in front of the camera…
Leonardo DiCaprio Beats Depp, Sandler as Top Paid Actor
He had quite the year at the box office, so it comes as no surprise that Leonardo DiCaprio is this year's Forbes' highest-paid actor.
The "Catch Me If You Can" star beat out last year's winner, Johnny Depp, while pulling in $77 million in 2010 thanks to the success of "Shutter Island" and "Inception."
DiCaprio is showing no signs of slowing down either, as the studly actor is set to star in upcoming flicks such as "J. Edgar," "The Great Gatsby," and "Django Unchained."
Falling behind Leo were Depp, who slipped to the runner-up slot, while third place was clinched by "Jack n' Jill" funnyman Adam Sandler.
The list is compiled by Forbes based on earnings made during the period between May 1, 2010, and May 1, 2011. According to Forbes magazine, the estimations are made based on interviews with agents, lawyers, producers and other industry insiders.
The "Basketball Wives: L.A." Cast Gets Official With New Promo Shoot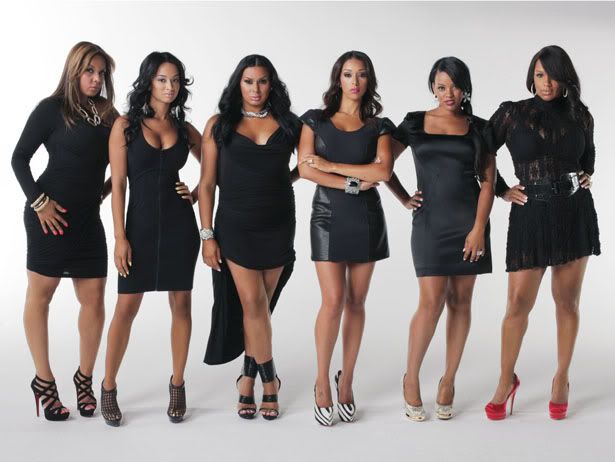 The "Basketball Wives: L.A." are ready for their new season to kick off. And they just shot their brand new promo shots with VH1.
We've got the pics of Shaunie O'Neal's spinoff show inside....

Gloria Govan, on-again-off-again fiancee of Lakers baller Matt Barnes, is the head of the cast. Cute dress.
Gloria's sis Laura Govan is also on the show. She just had her 4th baby with NBAer Gilbert Arenas--but he left her and the kids high and dry last year when he got traded to Orlando.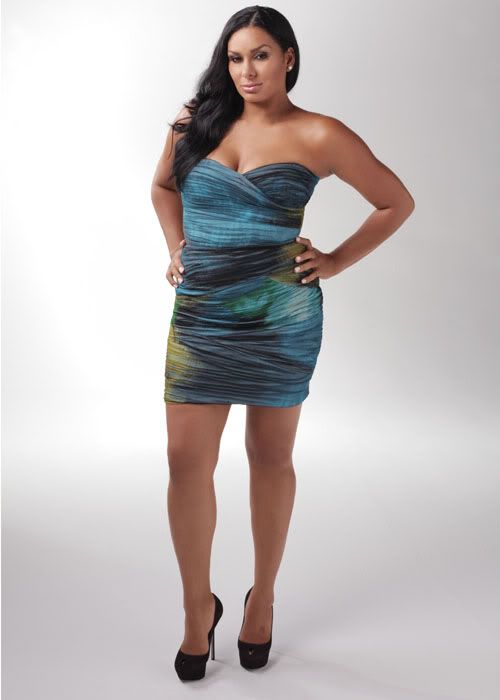 Chris Brown's ex Draya Michelle found a way on to the cast.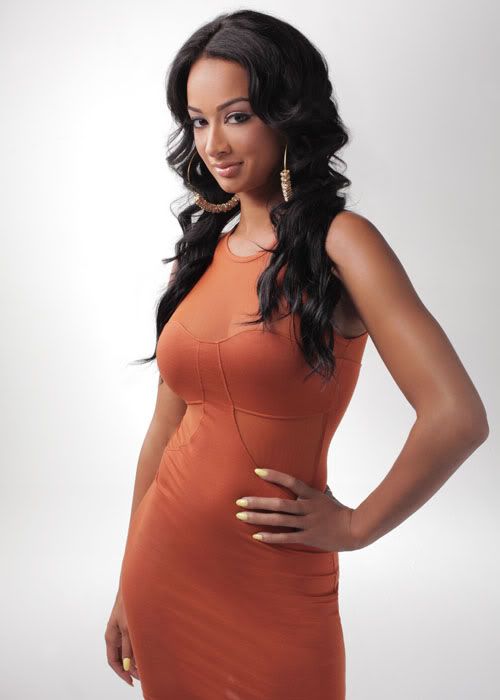 Retired NBAer Doug Christie's wife Jackie rocked her red pumps and black lace dress.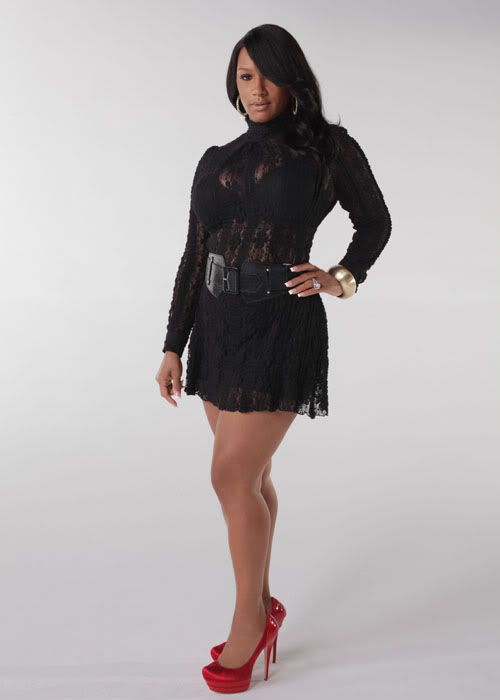 Malaysia Pargo, wife of Chicago's Jannero Pargo.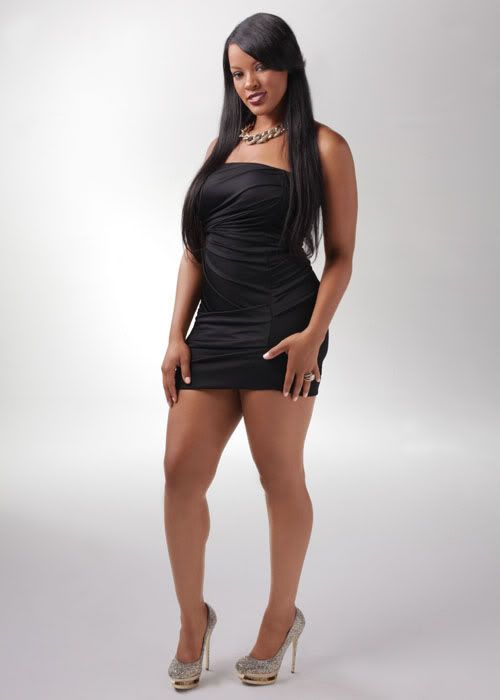 Imani Showalter, ex-fiancée to player Stephen Jackson.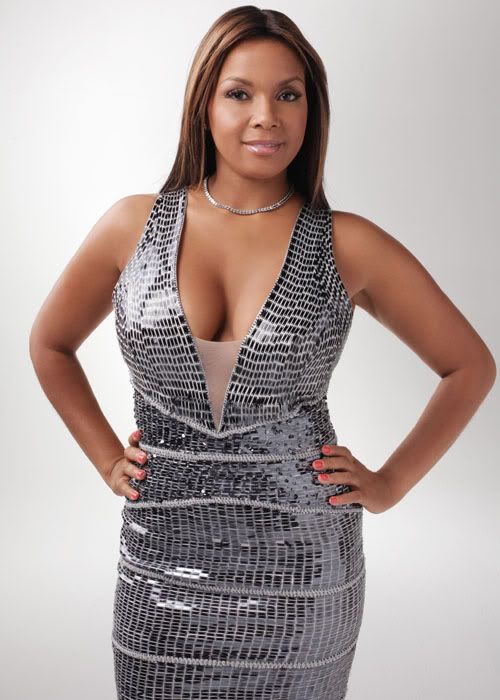 And last but certainly not least, Kimsha Artest, the ex-wife, but obviously still best bud, of Lakers baller Ron Artest.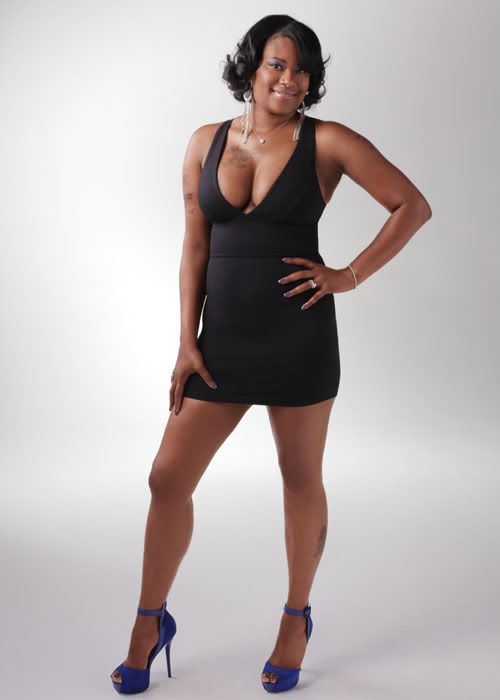 Will YOU be watching on August 29th?
WERK MIS NIA LONG STROLLING WITH HER MAN!
Actress Nia Long and her ex-NBA baller boo/baby daddy to-be, Ime Udoka, were a vision of love & happiness as they took a leisurely stroll in West Hollywood .
The couple had just completed a romantic lunch at Boa restaurant.
As reported a few weeks ago, Long, 41 and Udoka, 33 are expecting their first child (together). Long already has an 11 year old son, Massai Zhivago Dorsey II.
Nia definitely has that PREGNANT glow about her…. or is it LOVE that makes her look so AMAZING knocked up?
Amy Winehouse was NOT Going to Adopt 10-Year-Old Girl
*Every time someone famous dies, there's bound to be mysterious stories that surface. They have no real source and often don't make sense. Well, reports recently surfaced claiming Amy Winehouse that she was in the middle of adopting a 10-year-old from St. Lucia before her death.
Britain's The Sunday Mirror reported that Dannika Augustine and her grandmother confirmed that the singer was about to begin the adoption process and the child's parents signed off on the papers to move things along.
But a rep from the Winehouse camp denied the stories, saying everything is false.
"It's not true," the unnamed representative said. "I think [Amy] might have met her in St. Lucia, but she was in no way about to adopt her."
The publication portrayed the young girl as a hearted broken fan and friend mourning the loss of her mother.
"Amy was already my mother," Augustine revealed. "I would call her mum and she would call me her daughter. She took care of me and we had fun together. I loved her and she loved me. She was the most amazing person and I was looking forward to living with her here or in London. I cannot believe she is gone. This is the worst thing that ever happened to me."
Diddy Finds French Clubs Don't Stock Ciroc
Diddy is supposed to be in France promoting his Ciroc Vodka to French nightclubs, the problem is none of the clubs carry the stuff...
While Ciroc is produced in France, it seems to be a scarce commodity and is not widely available on the Riviera. According to several sources, St. Tropez hot spots including VIP club and Gotha club had to fly in cases for Diddy's appearances.
But his staff nearly got into a sticky situation because French customs only allows each traveler to bring in 1 liter of spirits over 44 proof. His vodka is 80 proof and comes in 750 ml and 1.75 liter bottles.
A source told us, "His entourage was stopped at customs for having too much of the product. So Diddy's people left a few cases with airport agents." Another source insisted they left half a dozen bottles behind.
Diddy is currently on a European party tour to promote the vodka brand, a duty which is a part of his $100 million marketing deal with the company. And he was so insistent on Ciroc being a part of the festivities, sources said he almost canceled an appearance at swanky Gotha in Cannes Friday night when he heard the venue was stocked with a rival vodka. But the club swapped it and Diddy appeared as promised.
When asked about the customs snafu, a Diddy rep said, "The bulk of what you have is true . . . Sean is hosting events throughout the French Riviera to promote the ultra-premium vodka."
CELEBS GIVE BACK: Keisha Knight Pulliam Launches Kamp Kizzy With Support From Ludacris And Trina!
Actress and philanthropist Keshia Knight Pulliam recently started a non-profit named Kamp Kizzy to empower young girls. She hosted the Kamp Kizzy's kick-off over the weekened in Atlanta on the campus of her alma mater, Spelman College,

Keshia Knight Pulliam hosted a two-day summer day camp at Spelman College for 130 girls ages 11 to 16 years old.
The summer day camp was part of the launch of Kamp Kizzy which Keshia started to empower young girls.
The girls participated in an acting workshop with The Alliance Theater's "The Real Tweenagers" production, health and sex education classes, a campus tour of Spelman, and the creation of body image silouhettes and vision boards.
Throughout the two-day camp, Keshia was joined by her celebrity friends and local activists including former Atlanta mayor Shirley Franklin.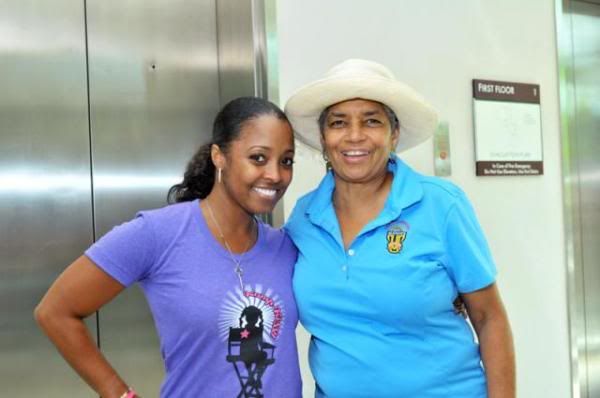 Trina also shared her experiences with the girls.
Ludacris participated in a few activites with Keshia during the launch.
And singer Christian Keyes also participated and offered words of encouragement to the girls.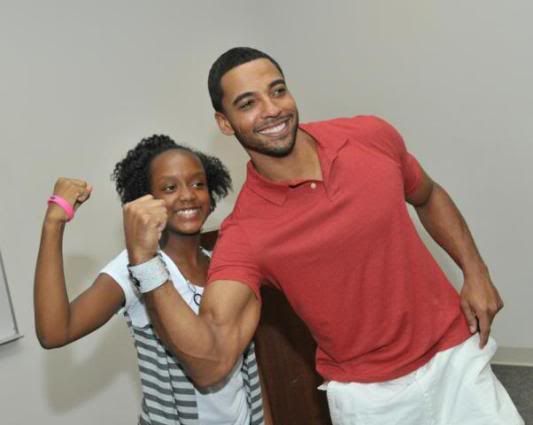 Nice to see celebs give back.
Naturi Naughton, Jenifer Lewis Refute Sexism Claims in NBC's 'Playboy Club'
*NBC's upcoming drama "The Playboy Club" had a lively discussion this morning at the Television Critics Association press tour in Beverly Hills, where the entire cast – including Naturi Naughton and Jenifer Lewis – found themselves having to defend rather than discuss the show.
Set in 1960s Chicago, the series follows the men and mobsters who frequented Hugh Hefner's famed Playboy Club in Chicago, and the Bunnies who tended to their needs. NBC bills the program as empowering for women, but several reporters begged to differ – and made it known early on during the press conference.
Naughton who plays Bunny Brenda, the first "Chocolate Bunny" at the club, argued that the bunnies are indeed strong and independent.
"These girls are smart, they're going to school, they're buying homes, buying property – things that show what women weren't able to do at that time, using their resources and relying on themselves," Naughton said.
Lewis interjected: "Listen, take my character Pearl. Pearl is the seamstress in the Playboy Club. She's the mother hen to these girls. They come to me with their problems, and Pearl, herself, is representing many African American women at the time who were coming off welfare, who were coming out of the domestic world into empowering themselves and educating themselves and getting jobs."
In the bonus audio below, Lewis continues to defend the series, and explains how Pearl will find her way into the show's musical numbers – which will include fictional performances from Tina Turner, Sammy Davis Jr., Frank Sinatra, Sam Cooke and other artists who performed at the famed club.
Men who belong to "The Playboy Club" were literally given a key to indicate membership. As reporters this morning continued to bring up the issue of sexism in the series, Naughton and Lewis, again, come to the show's defense in the audio below.
Nicki Minaj Greets Fans In Ohio
Nicki Minaj was spotted in Ohio where she greeted a group of lucky fans. Take a look at these folks with Miss Onka!
I see it's not all about Britney on this tour!
Will & Jada Show Off Their Home
This September's edition of Architectural Digest highlights the adobe-style home of the Will and Jada Pinkett Smith, designed by architect Stephen Samuelson, as well as gives a glimpse of the lifestyle we had all imagined for them. The Smith family; which includes their three children, Trey, Jaden and Willow; reside in a 25,000-square-foot house in the hills of Malibu.
The house has a stunning view of the mountains and has "no dead ends…to create an infinite cycle that represented what Jada and I hoped for our love," says Will.
The home is also meant to be a spiritual refuge for the family, complete with a meditation room for Jada, "We're very earthy, organic people. We wanted to create a family retreat, something made by hand and as natural as possible, something that ties back to the land," she says.
"Everything needed to be done by hand," remarks Will in regards to the hundreds of plasterers, stonemasons, upholsterers, master woodworkers and metalsmiths who were brought in to create this very personal project for the family, "we wanted to feel the love and labor that went into every piece of this place."
The architect, Stephen Samuelson, admits to being inspired by Persian, Moroccan, American Southwestern and Spanish design and culture. The Smith's have houses all over the world, including Philadelphia, Stockholm and Miami Beach.
What do you think of their crib?
Newlyweds Memphitz & Toya Wright Secure Major Endorsement Deal…
Adorable newlyweds Antonia 'Toya" Carter Wright and Mickey "Memphitz" Wright have only been married a few weeks (click HERE to view wedding photos), but they've already secured their first endorsement deal as a couple!
Ampro Industries, Inc., the maker of Ampro Pro Styl, America's #1 Gel, and the new Shine 'n Jam Conditioning Gel announced in a press release dated August 1, 2011, that the two have inked a deal to represent the Memphis, TN based company in a global advertising campaign.
[Sidebar: Now THAT's the way a successful couple rolls! The couple that earns together learns together... (I just made that up, but you know what I mean.)]
And Toya already takes her role VERY seriously…
Ampro Industries, Inc., the maker of Ampro Pro Styl, America's #1 Gel, and the new Shine 'n Jam Conditioning Gel, welcomes the #1 newlyweds in entertainment as their official advertising spokes-couple. Antonia "Toya" and Mickey "MeMpHiTz" Wright will serve as the faces of the Ampro Pro Styl brand and will be featured in the global advertising for Ampro's complete product line.
The couple began setting trends before becoming known internationally via their respective reality television and superstar music production successes.
"At Ampro, we are impressed with Toya's efforts to improve her life and the lives of those around her as documented on her reality television show, 'Toya: A Family Affair,' and in her inspiring book, Priceless Inspirations," said Jack Sammons, President of Ampro Industries.
"Similarly, we are proud of MeMpHiTz' achievements. He's a homegrown Memphis favorite who has become a success in the music industry with both Jive Records & his own imprints Hitz Committee and Do Work Enterprises.
We feel the path he has taken in his career is one which should be a model for young artists and encouraged on a national level."
In partnering with Toya and MeMpHiTz, Ampro not only supports their efforts to be role models in the community, but will also join in some of their activities and offer opportunities for customers to grow through the knowledge of their success.
Toya and Memphitz pose alongside their new "AMPRO" family…
Congrats to the happy newlyweds on developing that entrepreneurial teamwork early in the marriage
AND FINALLY FROM "THE CRAZY PEOPLE SHOPPING AT WALMART" FILES
"Moon Pies"

I was on my way to Walmart to pick up some delicious chocolate Moon Pies when all of the sudden I decided to never eat one again for the rest of my life….I just can't figure out what caused that.
HAVE A GOOD WEEKEND ALL!!! EFREM