CLICK HERE TO FOLLOW ME ON TWITTER!
DISGUSTING! A Waterloo teenager DEAD after being severely beaten. Also was called homophobic slurs while being attacked!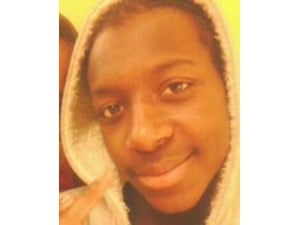 A Waterloo teenager has died after being severely beaten early Friday morning. Police say 19-year-old Marcellus Andrews was repeatedly punched and kicked just before 1 a.m. in the 200 block of Cottage Street in Waterloo. It's not known how many people were involved in the fight. But Andrews' injuries were so serious he was taken to the University of Iowa Hospitals and Clinics in Iowa City. He died of his injuries Saturday.
CLICK HERE TO SEE THE VIDEO OF THE NEWS REPORT
The incident is especially tough to handle for a local church group.
"When I read Marcellus' name, I just broke down and started crying," said Pat Bower.
Pat Bower leads Waterloo's Union Baptist Crusaders, a local drill team that Andrews has belonged to for 10 years. What's most bothersome to her about what's happened is that Andrews has never been one to get into trouble.
"There must have been some sort of disagreement with someone, now that I can see. But not for him to start the disagreement because that's just not Marcellus," Bower said.
The tragedy came just as the Crusaders were preparing for a competition Saturday night. And Bower says it won't be easy to carry on without Andrews leading the step line. But she knows that the support team members offer each other will help them get through.
"I would love to get them to practice. It might take their mind off it for a moment. But I know for our step line it won't because he's a part of that group and in those formations and taught those girls. I'm not sure how it's going to work. Because you know all of the children, everybody likes Marcellus," said Bower.
They hope anyone with information about what unfolded along Cottage Street will come forward.
"If anybody knows anything or the truth of the matter, of anything that happened, let them know. Because all of these things that go on are just not called for in our community," Bower said.
PLEASE CATCH THESE DIGENRATES AND PUT THEM AWAY!
THAT WAS QUICK! Will and Jada ARE NOT Separating!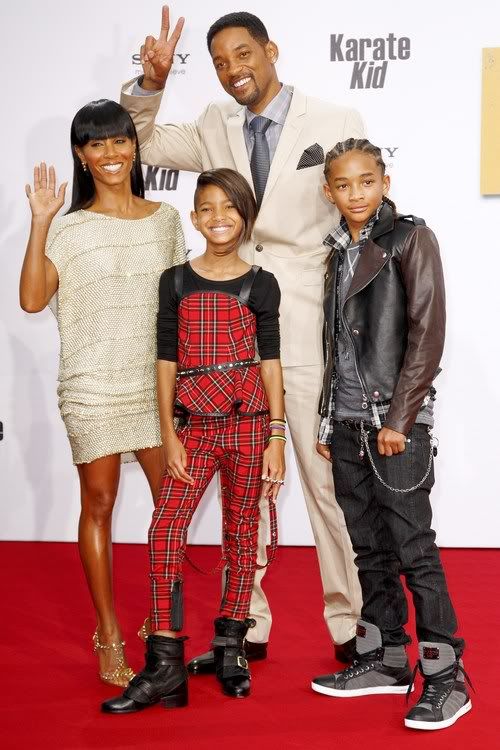 Will & Jada Pinkett Smith just shot down rumors that their relationship is on the rocks and that they're separated. The Hollywood power couple say they're A-OK, and the rumors are completely false.
tabloid news broke that Will & Jada Pinkett Smith supposedly separated. And, as we hoped, the couple says it's all untrue. The couple put out a joint statement today saying:
"Although we are reluctant to respond to these types of press reports, the rumors circulating about our relationship are completely false. We are still together, and our marriage is intact."
Welp....there you have it. They're making entirely too much money together as a fam to toss that aside anyway. Just sayin'...
Thousands Remember Zachery Tims
*Thousands clapped, sang, cried, laughed and listened as local and national pastors along with elected officials paid tribute to Zachery Tims, founder and senior pastor of New Destiny Christian Center in Apopka, a predominantly black megachurch in Central Florida, says the Florida Courier.
Tims, who led the 8,000-member New Destiny, was found dead on Aug. 12 in a New York hotel. He was 42. Hours before the 11 a.m. service Saturday, a line of mourners snaked from the front doors of First Baptist Church of Orlando to the parking lot.
Bishop T.D. Jakes, pastor of the Potter's House in Texas, preached the eulogy, delivering a fiery sermon about Tims, whom he said called upon him often for spiritual advice.
"I knew him more as Zach," the renowned bishop said, adding how Tims traveled with him during his "He-Motions men's tour" about 10 years ago.
"He just had this grace and charisma," Jakes said in describing Tims' personality. "What an incredible individual."
Jakes also referred to the challenges Tims faced as a leader and pastor and a man who had been "deeply broken" by circumstances in his past.
"The greater the light, the greater the heat. If you stand in the light long enough, the light burns. His death is a wake-up call for all of the clergy to slow down. You're moving too fast," Jakes preached. He later noted: "I don't know what happened in that (hotel) room … but it was Zach who died and Dr. Tims who stood up."
Pastor Paula White of Without Walls International Church in Tampa said Tims called her his spiritual mother
Kim Kardashian..Porn Tape Site ERUPTS During Wedding Weekend
Kris Humphries wasn't the only person who wanted to consummate his marriage to Kim Kardashian this weekend, 'cause at the same time ... MILLIONS of "fans" were flooding the official website for Kim's XXX tape.
TMZ has learned ... roughly 2 MILLION people visited KimKsuperstar.com between Friday and Sunday night ... a HUGE boost from the average weekend traffic.
In fact, the site only averages 300k unique visitors PER MONTH -- so it seems all the fanfare from the wedding led to some serious handfare across the planet.
And get this laddies -- according to Google Trends, America did NOT lead the pack in Internet searches for "Kim Kardashian Sex Tape" ... that honor went to Ireland.
Clearly, the pipes were calling.
Anti-Abortion Group Attacks Jesse Jackson In Billboard Ad
"Abortion In The Hood" Billboard Says Jesse Jackson Betrayed Us
"What happens to the mind of a person, and the moral fabric of a nation, that accepts the aborting of the life of a baby without a pang of conscience? What kind of a person, and what kind of a society will we have 20 years hence if life can be taken so casually?"
Reverend Jesse Jackson, made that statement when he was pro-life in 1977.
Years later when Jesse was running for president in 1984, he had this to say, "As a matter of law, women must have freedom of choice, just as other have freedom of sex preference. Women have the legal right to choose what they would do with their bodies."
Abortion in the Hood, is the name of an anti-abortion group that put up a billboard in Atlanta attacking Jesse Jackson and the Congressional Black Caucus for changing their position on abortion.
The website and campaign were funded by The Restoration Project.
"Something is wrong when those elected to protect the interests of their constituents turn a blind eye to the horrific impact that abortion is wreaking on the Black community," said Catherine Davis of the Restoration Project.
"In New York City, for every 1,000 Black babies born alive, 1,489 are aborted. In Washington, D.C., for every 100 Black babies born alive, 165 are aborted! Something is wrong!"
Check out www.AbortionInTheHood.com for yourself and see what the fuss is about.
HOLY MOTHER NATURE: Inferno at Branson's Necker Island Home sends guests fleeing from the home!
Kate Winslet and her children were among VIP guests forced to flee Sir Richard Branson's luxury Caribbean home after a night-time blaze ripped through the building.
The multi-million-pound Great House on Necker, the Virgin tycoon's £60million private island, was struck by lightning in the early hours of Monday when the region was battered by 90mph Hurricane Irene.
Flames quickly ravaged the wood and stone mansion forcing those inside, which included Miss Winslet and her two young children, to run for their lives in their pyjamas.
According to Sir Richard, courageous Miss Winslet acted like a true Hollywood heroine as she swept his 90-year-old mother Eve into her arms and helped carry her to safety as the mansion crumbled around them.
Also present in the 20-strong party was Sir Richard's 29-year-old daughter Holly, who had been due to marry at the eight-bedroom property, which boasts stunning views of white sandy beaches and crystal-clear waters, on November 20.
Sir Richard, 61, was staying in another villa around 100 yards away with his wife Joan and son Sam and apparently ran naked towards the flames shortly after 4am.
Sam, 25, who had heard explosions coming from the house and raised the alarm, bravely rushed inside to help the guests get out. Fortunately there were no injuries.
Sir Richard said: 'Around 20 people were in the house and they all managed to get out and they are all fine.
'We had a really bad tropical storm with winds up to 90mph. A big lightning storm came around 4am and hit the house. It took hold incredibly quickly, with flames 100ft high. It ripped through the house very quickly.
'Sam heard explosions in the main house and raised the alarm. He and my nephew Jack rushed to the house and helped get everyone out.
'Kate Winslet, her boyfriend and her family were there and Holly and some of her friends were also staying. My mother was there and they managed to get her out and she is fine.
'The main house is completely destroyed and the fire is not yet completely out. My office was based in the house and I have lost thousands of photographs and my notebooks, which is very sad. But all family and friends are well – which in the end is all that really matters.'
FOR REAL?
This dude actually had tatoo's of a scripture on his face. Obviously he didn't read the scripture about "This shalt not pierce the flesh"?
Look what Tamar's
Trick
…I meant husband laced her with.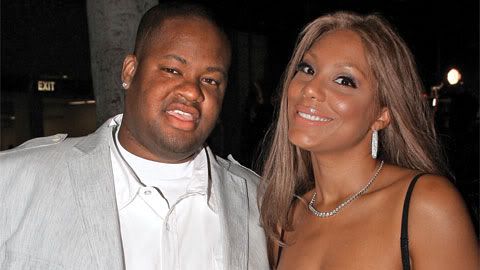 If we needed anymore proof that "Braxton Family Values" star and Toni's little sis Tamar Braxton gets whatever she wants from her hubby Vincent Herbet, check out his latest gift to her.
Of course, Tamar tweeted her excitement.
Looks like Vince copped his wife a brand new Ferrari. Nice!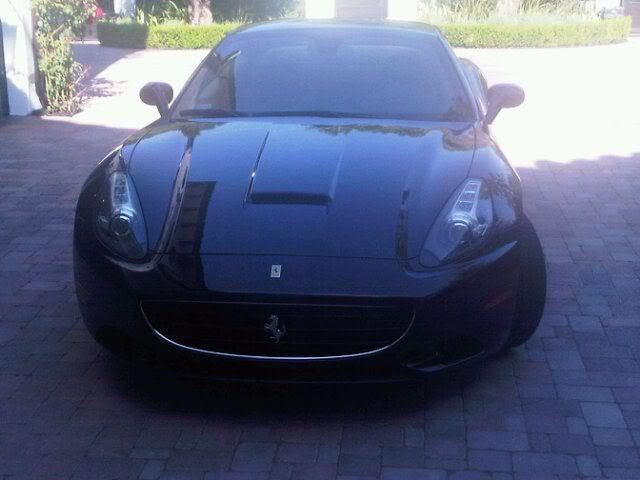 So what's the occasion? There probably isn't one. Just Vince giving Tamar a gift for being Tamar.
Mrs. Vincent Herbert caught a lot of heat last season with fans of the reality show wondering if she only married Vince, Lady Gaga's label head, for his money and connects. She adamantly denies it, but she surely doesn't mind getting either of those things. She tweeted:
Look what he got me!! SO SWEET! :) SWEET is one word for it.
Snaps for Tamar...Such a trick ass beotch!
Glee Project' Runner Up Headed to Fox Series Anyway
*He didn't win the seven-episode arc on "Glee," but Alex Newell is one of two contestants on Oxygen's "The Glee Project" to score a surprise two-episode run on the Fox series this fall after wowing show creator Ryan Murphy during Sunday's final four showdown.
The 18-year-old Lynn, Mass., native performed "I Am Changing" from "Dreamgirls" in full drag for his last performance, which one of the judges declared as "brave." Asked by the Hollywood Reporter if Murphy would write his "Glee" character as cross-dressing or transgendered, Alex said, "I hope so.
"It's fun but painful – my feet always cry! – but it's really fun and shows that I can play male and female. It shows that I'm that underdog chameleon."
Earlier this month, website EUR caught up with Alex at the Television Critics Association press tour in Beverly Hills to talk about the wave of music-themed competitions that have washed up on the television landscape – like "The Voice," "The Sing-Off" and "The X-Factor," in addition to his own series "The Glee Project.". CONGRATS TO ALEX!!!
Lil Wayne to Drop "Tha Carter IV" After VMA Performance
Topping off his highly-anticipated performance at the VMAs, Lil Wayne has announced that the release of his new album, "Tha Carter IV," is set for midnight on August 29.
Elated about the timing, the "How to Love" rapper told press, "I am extremely excited to be the first artist to utilize such an amazing idea. I hope that I can open the door for others."
Ronald "Slim" Williams, CEO of Cash Money Records, seemingly echoes that excitement, as he added, "The MTV Video Music Awards are one of the most watched and respected shows in the industry. Wayne is one of the most respected and prolific artists in the industry. By pairing the release of Tha Carter IV with the VMAs, it will certainly add to the overall anticipation and excitement for fans everywhere for what will surely be an unforgettable evening."
As for the official debut, "Tha Carter IV" will be released digitally on iTunes, Amazon and other legal MP3 downloads immediately following the VMA's at 12 a.m., with physical versions of the long-awaited record set to drop in stores when they open on Monday.
Lisa Bonet Furious with Jason Momoa
Lisa Bonet is furious at the way Jason Momoa flirted with costar Rose McGowan at the Conan the Barbarian Premier.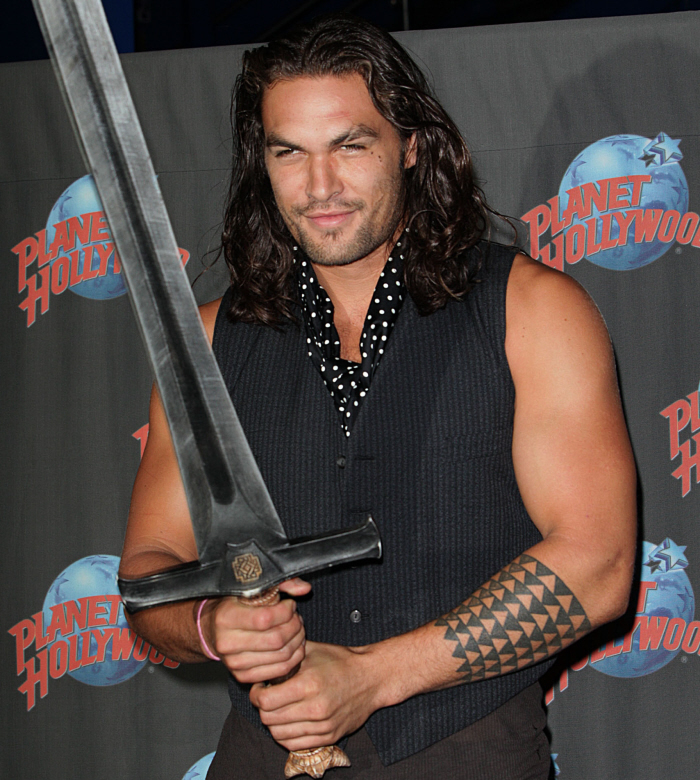 Jason Momoa has turned into an overnight superstar, and his newfound popularitywith the ladies is causing serious friction with his longtime lady love Lisa Bonet.
Before Game of Thrones and Conan the Barbarian, Jason, 32, and 43-year-old Lisa had been living a happy, low-key existence, raising their two kids, Lola Iolani and Nakoa-Wolf. But now that Jason's become a bona fide Hollywood heartthrob, Lisa is starting to become painfully aware of their 11-year age difference, revealed a source.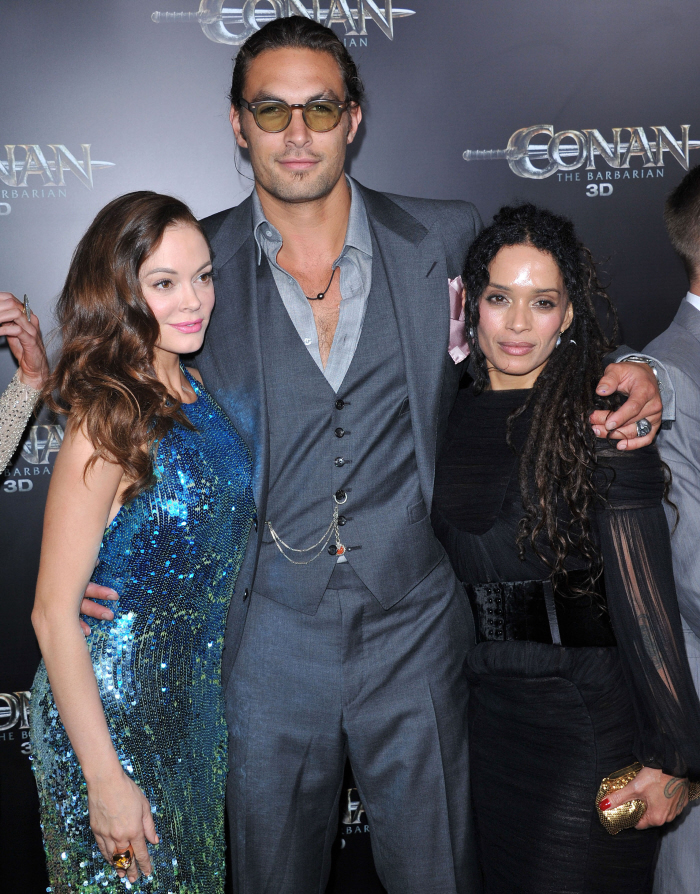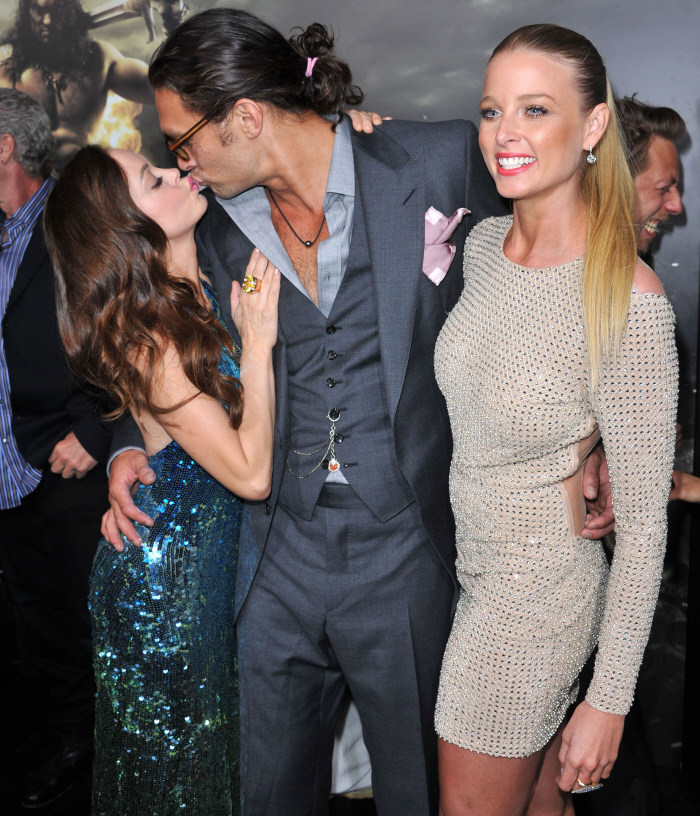 "Lisa disdains all of the Hollywood trappings, so to suddenly have Jason turn into the toast of the town is pretty much a nightmare," said the source.
The tension between Jason and Lisa exploded after a recent red carpet event for Conan, when Jason got a bit too chummy with co-star Rose McGowan.
"Lisa didn't appreciate Jason kissing Rose on the lips or grabbing her butt in front of the cameras, and she especially didn't like the way Rose clung to him," said the source. "She tried to keep her composure in public, but behind the scenes she let Jason have it."
Lisa explained to Jason that Hollywood success can mean the kiss of death for relationships, and he apologized profusely, said the source. But the problem isn't going away any time soon.
Trey Songz' Groupie-Hos Don't Know How to Act
I don't think I've encountered a group of women with less common sense than the one's that groupitize themselves for Trey Songz. If you say ONE thing about him that they don't like, their attack is more vicious than Beyonce stans (if you can believe that).
Trey was in a nightclub in New York earlier this week with a (female) date. A group of girls were trying to get close to the singer but his female friend was not having it. The groupies exchanged words with the girl and ultimately threw a drink at her, causing a fight. The groupies were immediately tossed out of the club by security.
Is it ever that serious?
Leona Lewis 'Collide' Video Stills
Pop powerhouse Leona Lewis is gearing up for the release of her latest video – the visual for controversial new single 'Collide'.
Despite a lukewarm response to the actual song, the track has made many a headline – not least due to the plagiarism lawsuit which was filed against Lewis and label Syco.
With the matter now settled (and Avicii added as named feature), the X Factor star is pressing on – teasing fans today with these still from the single's much delayed video. The clip is slated to debut any day now – especially as its September 4th UK release was nots revised after the case went to court.
Christina Milian's GIRL'S DAY OUT At The Beach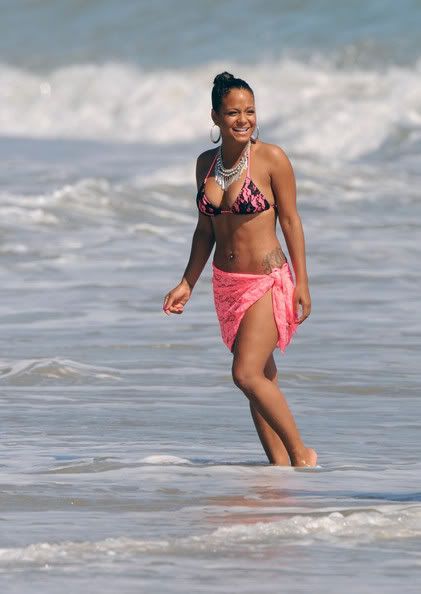 Actress and singer Christina Milian was spotted frolicking on the beach yesterday with a few of her girlfriends.
Although Christina Milian wasn't at Kim Kardashian's wedding, she still got in the wedding spirit with a few of her girlfriends yesterday as they celebrated one of their upcoming weddings.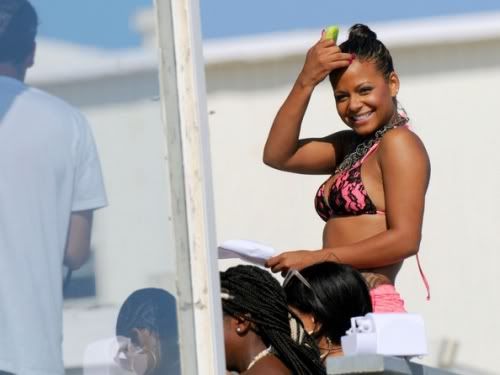 Christina tweeted, "Throwing @felisamirasol a Malibu Beach Bridal Shower with all the girls!!! Toilet Paper wedding dresses being made as we speak."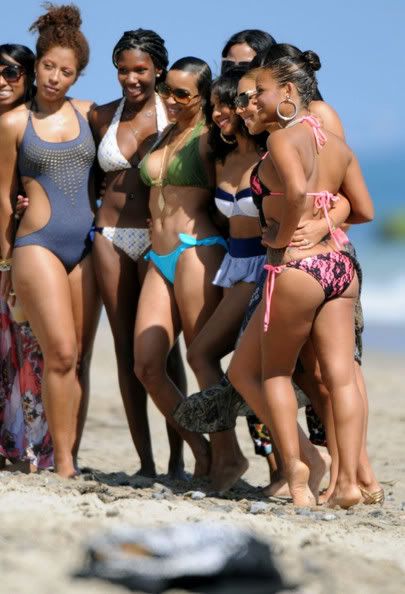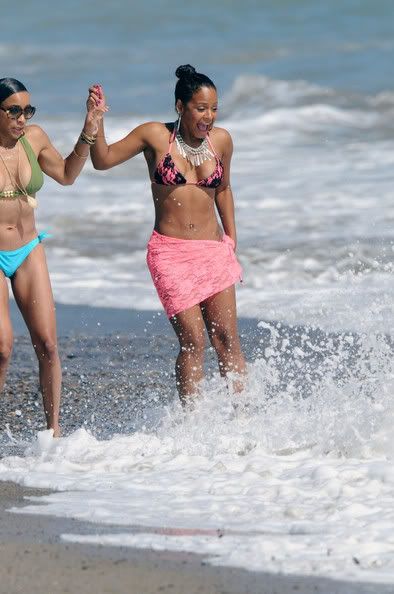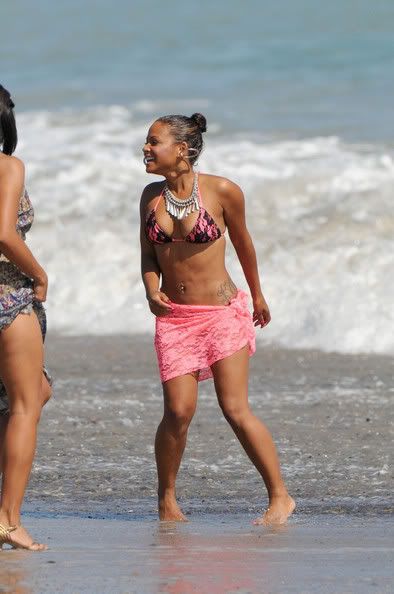 Christina, in a pink and black bikini and matching sarong, made heads spin parading around showing off her post-baby body. Cute!
Jay-Z And Beyonce Are Music's Most Powerful Couple
Jay-Z and Beyonce have been declared "Music's Most Powerful Couple" by Forbes Magazine after bringing in nearly $80 million this year.
Forbes recently released their list of "The World's Highest-Paid Celebrity Couples" and included Jay-Z and Beyonce who rank #2 on the list and remain the most powerful pair in music.
The #1 "Highest Paid Celebrity Couple" is Gisele Bundchen and Tom Brady who are estimated to have raked in $238 million in the past year.
Jay and Bey are estimated at around $72 million.
Other top celebrity couples are Brad Pitt and Angelina Jolie who come in at #3 with $50 million, David and Victoria Beckham ($45 million) and Robert Pattinson and Kristen Stewart ($40 million.)
Rihanna is chillin like a Villain on £200,000-a-week luxury yacht
She named her last album Loud after her flamboyant personality and dress sense.
So even when Rihanna is off-duty on a holiday with friends, she can be relied on wear the most eye-catching swimwear available.
As she set sail off the coast of the French Riviera in a £200,000-a-week luxury yacht, the 23-year-old singer showed off her famous figure in a multi-coloured swimsuit with large cut-out panels by Lisa Maree.
With her newly-brunette hair down and wild, the singer looked in high spirits as she laughed and joked on board the rented, 34ft Latitude Benetti yacht.
When she began to feel a little cool in the shade, she chucked on a black Bob Marley T-shirt.
Having sent a speedboat out to collect friends from nearby St Tropez, Rihanna looked thrilled when she saw her pals approaching the boat and was spotted waving wildly at them.
This is the life: Rihanna checks out the view from one of the yacht's five decks
Following two energetic performances at the V Festival in England over the weekend, no doubt the Barbadian star was looking forward to some rest and relaxation.
Having arrived in France last night, Rihanna has chartered the exclusive vessel, which includes accommodation for up to 12 people, two dressing rooms, massage and beauty salons, five decks for sunbathing and dining.
Earlier she was seen climbing into a speedboat to take her Latitude from the Saint Laurent Du Var port near Nice.
Ahead of her swimsuit show, she opted for a loose-fitting tribal print maxi skirt with a small strip bandeau top.
The singer dressed up her outfit with a statement tasselled necklace, a gold cuff and oversized rings, and carried a pair of high Louboutin heels in her hand as she climbed into the taxi boat.
Other stars currently holidaying on yachts in the area include Sir Elton John and Lord Sugar.
While Rihanna is all set for a trip of blazing sun, beautiful sea water and opulence in abundance she probably feels she deserves it after her hard work on stage at V Festival.
The Umbrella singer showed off her incredible figure in different outfits for the Chelmsford and Staffordshire legs of the festival but kept a theme with super short ensembles that displayed her perfect legs.
On Saturday performing at the north site Rihanna took to the stage in eye-wateringly tiny denim shorts which she teamed with a cropped top with a Union Flag print.
And while she donned a different outfit for her performance at the Essex venue on Sunday it was much of the same with the star showing off plenty of leg in a pair of high waisted black shorts and a tied denim cut off shirt.
The Barbadian beauty has amassed more than 7million Twitter followers and she thanked her fans
She gushed: '#7millifollowers I love you! And welcome to all my new followers...'
Following her performance on Sunday she tweeted: '#VFESTDay2 FAWESOME! Love u #uKnavy
The day before she had posted: '#VFESTDay1 I LOVE YOU!!! 80'000 screaming rockstars!!! I can't wait to see Eminem!!!!'
Rihanna will now have a break from her long-running tour promoting her album Loud, before playing another festival in Brazil next month.
She's been making the most of her time in the UK so far however, and spent Friday at the official UK launch of her perfume Reb'l Fleur.
As part of the promotion, she also she also personally met 400 of her fans at London's House Of Fraser flagship Oxford Street branch.
Memphitz, Hubby of BET's Toya, Arrested for Bringing Gun to Airport
*The husband of Lil Wayne's baby mama Toya Carter, who appears with her in the BET reality show "Toya: A Family Affair," was arrested at an Atlanta airport for allegedly trying to carry a fully-loaded gun onto an airplane.
Law enforcement tells TMZ, Mickey "Memphitz" Wright put his backpack through the X-ray scanner at Hartsfield-Jackson International Airport as he and Toya prepared to board a flight to Indiana. TSA agents quickly discovered the firearm and called the police.
According to authorities, Wright had a valid license to carry the weapon, insisting he had simply forgotten the gun was in his bag. It's still illegal, however, to bring it on a plane.
Wright was arrested and charged with carrying a weapon in an unauthorized location. He was detained in the Atlanta Airport Division of the Clayton County Sheriff's office until bond.
AND FINALLY FROM "THE CRAZY PEOPLE SHOPPING AT WALMART" FILES
"Born This Way"
You got enough clashing going on here to make Lady Gaga blush!
HAVE A GREAT DAY!!
EFREM