"The Help" Is now the # 1 Movie in the Country presently!
The civil rights-era drama "The Help" rose to No. 1 in its second weekend in U.S. and Canadian theaters, taking in $20.5 million for Walt Disney Co. (DIS) and Steven Spielberg's DreamWorks Studios SKG.
The film, about the tension between black maids and their white employers in 1960s Mississippi, displaced "Rise of the Planet of the Apes," Hollywood.com Box-Office said today in an e-mailed statement. The film from News Corp. (NWSA) slipped to second after two weeks in first place.
"The Help," based on the Kathryn Stockett novel, has generated $71.8 million since it opened on Aug. 10. The film is the third from Disney to reach first place in box-office sales this year, following "Cars 2" and "Pirates of the Caribbean: On Stranger Tides." Disney is distributing the film for DreamWorks Studios.
"The Help" stars Emma Stone as an aspiring journalist who writes about the experiences of black maids in racially segregated Mississippi. The film explores relations between middle-class white women and the blacks who work in their homes.
Octavia Spencer and Viola Davis co-star as the black women who cope with mixed emotions caring for their employers' white children while enduring insults from the mothers.
Really Juanita speaking tongues..YES! But translating it onto Facebook???..Seriously?
Last night Prophetess Junaita Bynum began speaking in tongues...on her facebook page...
Foxy Brown's Brother Heading To Prison For Credit Card Fraud
Foxy Brown's brother Gavin Marchand is headed to prison after pleading guilty yesterday to a credit card scheme in which he and three associates attempted to use a forged credit card to buy nearly $8,000 of merchandise from a Hermes store on Madison Ave. in New York last year.
The New York Post reports:
Gavin Marchand, 36, pleaded guilty to two counts of first degree identity theft. He'd been busted in Aug. 2010 when he tried to use an obviously bogus MasterCard to buy clothes at the fancy French boutique.
An undercover street crime unit cop was doing surveillance in the store at the time -- and lit out after Marchand and three of his buddies when they fled the store.
Cops said the foursome led cops on a 90-mile-an-hour chase before finally pulling over.
Marchand is currently free on bail and is scheduled to turn himself in on September 28th, when he will be be sentenced to two and a year to five years in prison.
ARRESTED! TEAIRRA MARI POPPED FOR DRUNK DRIVING!
Wannabe singer Teairra Mari was arrested Sat night in Beverly Hills for drunk driving. The 23-year-old party girl was pulled over and later taken into custody.
The Beverly Hills Police Department confirmed to TheYBF.com that Lottery Ticket actress and "Make Her Feel Good" singer Teairra Mari was arrested Sat night for drunk driving and is currently in custody.
A press release and bail information will be sent out at 11AM PST.
C
had Ochocinco and Evelyn Lozada Set a Date
*After their excitement for each other's love stunned everyone, Evelyn Lozada and her fiancée Chad Ochocinco slowed down, but made a date to perform their nuptials.
The pair didn't waste any time getting engaged last year, but now that things have settled down, the two have taken it easy.
However, Lozada said she's not trying to be engaged forever. Something needs to happen, so they made a tentative date.
"There's nothing set in stone, but either way we're going to get married in 2012 whether it's televised or not," she stated, adding that they would likely get hitched next summer. And Evelyn was quick to clarify that her wedding day would be scheduled around what's most convenient for her and Chad not TV. "We're not opposed, but obviously if it works with scheduling. Obviously, you know he has a football schedule. We would need to work that out."
While they are in the middle of planning their wedding, it turns out the two have different ideas about the ceremony.
"I would like something small," Evelyn admitted, "but Chad being who he is wants something bigger and more over-the-top. We'll see if we can meet somewhere in the middle."
In he meantime, they've been discussing kids. The couple went to the fertility clinic in hopes of conceiving twins, but Lozada is adamant about waiting until after they are married.
CaCee Cobb & Donald Faison Get Engaged!
Ready to take their relationship to the next level, CaCee Cobb is engaged to marry boyfriend Donald Faison!
The joyous news went public thanks to Faison's "Scrubs" co-star Zach Braff's recent tweet, which read: "Congrats to @donald_faison and @caceecobb on their engagement. Just wish I was there to run around you both with sparklers."
Having a little fun once the cat was out of the bag, 37-year-old Faison wrote, "If you like it then you better put a Ring on it. –Beyonce."
To this, Miss Cobb, 33, cutely replied, "If she likes it then she better say YES!!"
A
RE YA'LL READY FOR SOME FOOTBALL, OR FIGHTING?????
Chaos at pre-season NFL game as two fans are shot and another in critical condition after San Francisco 49ers and Oakland raiders game
Police said 24-year-old man who was shot up to four times in the stomach had been wearing a T-shirt with a derogatory comment about the 49ers
Two men were shot and wounded and punches thrown as violence broke out at a pre-season NFL game between the San Francisco 49ers and the Oakland Raiders last night.
A 24-year-old man has life-threatening injuries after he was shot up to four times in the stomach in the parking lot of Candlestick Park in San Francisco for wearing a T-shirt with a derogatory comment about the 49ers.
Another man was hospitalised with superficial face injuries after he was shot in a separate incident outside the game. The 20-year-old is expected to survive.
The shootings occurred shortly after the 49ers' 17-3 victory, police said.
Inside the game, punches were thrown as a fist fight broke out in the stands.
In another incident, a man was left unconscious with life threatening injuries after a fight broke out in a washroom.
Officers said that the 24-year-old who was shot in the parking lot drove his truck to a gate and stumbled to security.
Police took a man in a Raiders jersey off a party bus before it left the stadium and are calling him a suspect.
The two shootings were believed to be connected, but it is not known if the fights inside the stadium had anything to do with them.
'We are treating it as separate shootings, but we believe they are related,' said a police spokesman who said all the suspects and victims attended the game.
The 49ers issued a statement acknowledging the shootings and the investigation, but offering no further details.
The violence was not the first involving a San Francisco sports team's game this year.
In March, San Francisco Giants fan Bryan Stow was severely beaten by two men in Los Angeles Dodgers gear outside Dodger Stadium after the teams' season opener.
He remains in San Francisco hospital with in serious condition with brain injuries. Two suspects have been charged in the case.
Warning: Video contains explicit language:
DAMN! This makes no sense at all!
L
isa Wu-Hartwell And Ed Hartwell Are Separating!
Former Real Housewives Of Atlanta star, Lisa Wu-Hartwell and her husband of 5 years, Ed Hartwell are calling it quits. While we aren't sure on the exact details, Lisa made it plain via her twitter account that the split is not over money and it never would be.
Too bad she's no longer a part of the show so we may never get the full details of why they're getting a divorce. In addition to this tweet, she's also removed Hartwell from her name on twitter while Ed's changed his relationship status to separated on Facebook. The divorce is very saddening but I'm sure the two will still continue to work together and be close for the upbringing of their 3-year old son EJ. So now we have Jennifer Lopez and Marc Anthony, Chante Moore and Kenny Lattimore divorced and now Lisa Wu and Ed Hartwell to add to the list for this years divorces. Who do you think is next? What are your predictions as to why they got divorced?
Rap Re
port: Album for Will Smith? – Fiddy & Lil Kim do 'Magic Stick'
*There are some things people should just leave alone in their age.
And for Will Smith, depending on the critic, it's rap. According to La Mar "Mars" Edwards, the producer of the Game's latest project, "The R.E.D. Album," Will Smith is coming back with a new rap album.
"We're working on Tip, we're working on the 'High School' movie with Snoop and Wiz Khalifa," he tells XXL Mag. "We're working on Will Smith, bringing him back. That's actually him on the other line right now…"
Will had a successful rap career that turned into something bigger as an actor. Back in the late 90s, he and his rapping buddy, DJ Jazzy Jeff made headlines when they scored the first ever Grammy in the rap category, thanks to their safe and clean lyrics. But let's face it. He just might be outdated.
On the opposite side of the spectrum, 50 Cent was getting down and dirty in Australia for the WinterBeatz Festival. He along with Fabolous, Mario and Lil' Kim set off the stage in a collaborative performance of 2003's "Magic Stick."
T
he Obamas Chill Out In Martha's Vineyard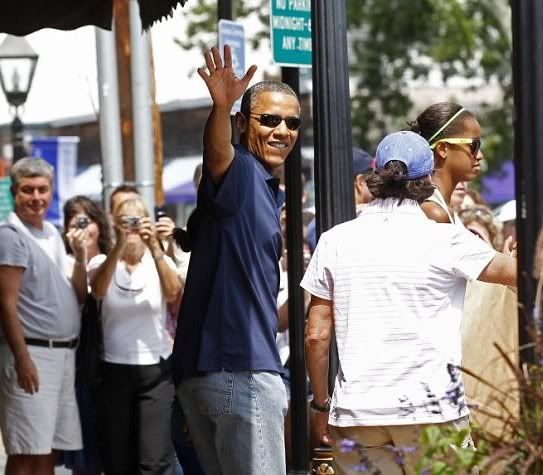 Time for a break from all the heat and hoopla the White House has been involved in lately. President Obama and the First Family headed to Martha's Vineyard for the week.
Mr. President, First Lady Michelle, Sasha, & Malia were all spotted out and about in the town and around their rented estate.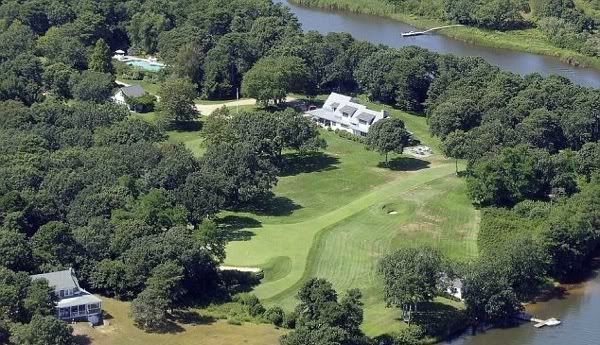 President O and daughters Sasha and Malia were all spotted buying some goodies at Bunch of Grapes bookstore today. The fam left out yesterday via Air Force 1--along with First Dog Bo--and plan to stay for 10 days.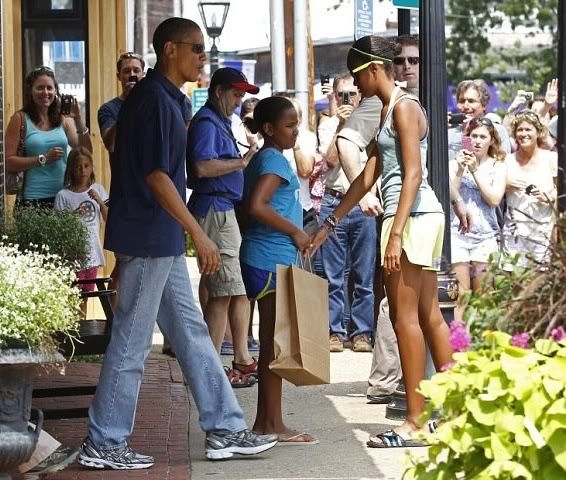 They greeted the onlookers around town and chit chatted it up with folks--including a national security briefing from John Brennan, Assistant to the President for Counterterrorism.
Mrs. Obama was spotted leaving out on her way to the Vineyard--she and the girls left a few hours ahead of the President and Bo.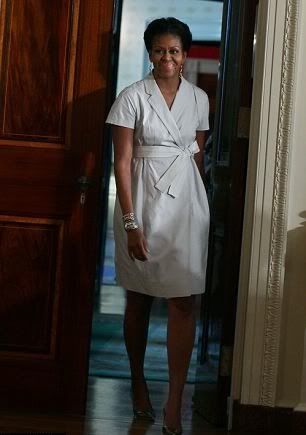 In a recent interview with CNN, the President claimed progress on the current economic and unemployment catastrophe was being made. He said:
'When I came into office, I knew I was going to have a big mess to clean up and, frankly, the mess has been bigger than I think a lot of people anticipated at the time. We have made steady progress on these fronts, but we're not making progress fast enough. 'Ultimately, the buck stops with me. I'm going to be accountable. 'I think people understand that a lot of these problems were decades in the making. 'People understand that this financial crisis was the worst since the Great Depression. 'But, ultimately, they say, look, he's the president, we think he has good intentions, but we're impatient and we want to see things move faster.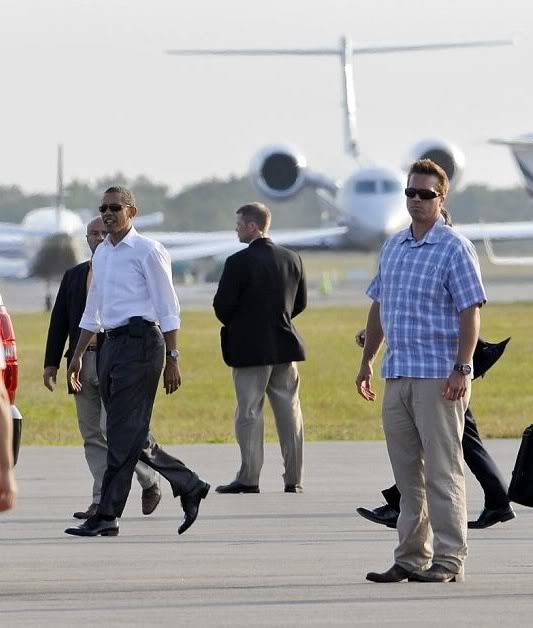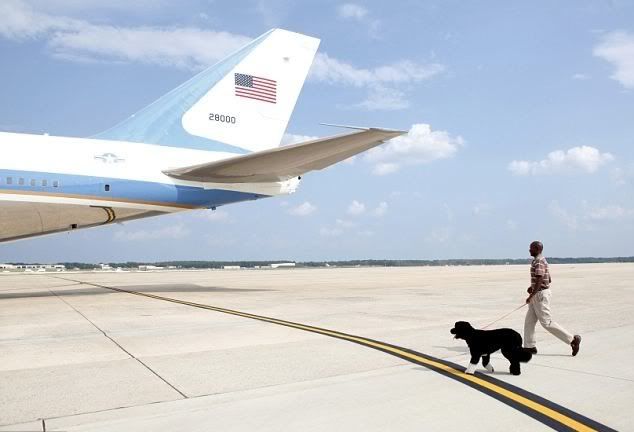 He's set to reveal his new plan for unemployment in September.
Octomom VICTORIOUS in Celebrity Boxing Match
Octomom donned head gear and GIANT boxing gloves and defeated someone named Cassandra Andersen in a celebrity boxing match in Florida. Oh please for real..for real ... there are no winners here.
Apparently if you are a company and want to sell something to Americans you need to know two things. Old people and Betty White. A new study shows that older people make much more effective spokespeople because we trust them more. And of all the people in the world, who do we trust the most? Betty White. You know what though, she does not do that many commercials. I know she does some PSA's for animals but I can't think of any commercials she is in right now. But, if I were a company I would start pulling out the wallet and give her some money and stop giving it to the Kardashians who finished near the bottom. At the bottom were Paris Hilton and Charlie Sheen. Who are these 2,000 people? They are fantastic. Also near the bottom were Tiger Woods, Mel Gibson and Britney Spears.
Near the top were Tom Hanks, Oprah, Johnny Depp and Taylor Swift. Oh, and we love Denzel Washington and Sandra Bullock too.
Kanye West Plans Amy Winehouse "Back to Black" Remix
Becoming the latest artist to tribute the fallen singer, Kanye West is reportedly working on a remix of Amy Winehouse's "Back to Black."
According to the Daily Mirror, the 34-year-old rapper - who just released his collaborative record with hip hop mogul Jay-Z called "Watch The Throne" - has been busy putting his own heartfelt spin on Winehouse's hit track.
"It's pretty emotive. It's Kanye singing from the heart – with synthesizers," a source told the newspaper.
West's version of the tune is reportedly set to debut this September in London during the Moss Bros 160th anniversary celebrations.
Bill & Hillary Clinton Holding Hands ... IN PUBLIC!!!
Bill and Hillary Clinton displayed a little PDA in the streets of NYC today ... as they walked hand-in-hand down Madison Avenue, flanked by Secret Service.
You could cut the sexual tension with a knife…LOL!
So Norwood Young is selling his LA mansion...because it's more famous than he is ???

He came in search of fame and fortune - a singer with a dream of seeing his name up in lights in Los Angeles, the capital of showbusiness.
Norwood Young got the fortune, he opened a club and 'made money fast,' but somehow the fame eluded him.
What he did get was a house that became something of an L.A. landmark, thanks to the 19 statues of David he put up in the front yard.
Now, tired of living in a house more famous than he is, Mr Young has put it on the market for $2.1million.
The house is known as Youngwood Court, also known as the House of Davids.
As the L.A. Times put it: 'The House of Davids became an L.A. celebrity. Norwood Young the singer did not.'
In an interview with the paper, Mr Young said: 'There's 22 rooms in my home. I utilize five of them. I see myself in a smaller place, most certainly.
'What's next is to be totally committed to what I think my purpose is - what I know my purpose is - and that's my music.
'Whatever celebrity comes from that, then it's fine — but not based on the house.
'I'm ready for an existence without the house.'
The house has a pool, sauna and a steam room. There's a home theatre with a bar, six bedrooms and six bathrooms.
Oh, and the 19 Michelangelo's Davids lined up along the front lawn.
The House of Davids became a pop landmark almost the instant Young startled his sedate street by putting the white statues up on pedestals.
Fourteen years later, cars still slow as they pass.
But Mr Young is not bothered if the new owner gets rid of the statues.
He said: 'I wouldn't give a rat's behind what they did.'
When Mr Young first set foot in the house in the mid-1990s, he says: 'Every room was pink, Pepto-Bismol pink. Every room. Carpets: pink. Walls: pink.
'I would be silly to think that someone should even want to keep what my taste is.
'It's practice what I preach, right? Stay in your lane. Mind your business.'
Mr Young readily admits he is sick of the house because he's jealous of it, the LA Times reports.
Every time someone asks to talk to him, it's not really about him but about the house.
One day in November 1997, complaints from his neighbours brought the media.
TV trucks lined the curb and a couple of helicopters were flying overhead.
Mr Young thought: 'By no means, within my home, was I going to alter or quiet or tone down the person that I am.
His next thought? Play it up, try to stay in the cameras, and see what happens.
He said: 'The idea was to ride the wave of the house and segue that into my music.
'But it didn't quite pan out that way. That's my fault.'
Mr Young first sang at the age of six in his church choir in Ewing Township, New Jersey.
At 16, he signed his first record contract, which was followed by an album deal, touring abroad, stints in musicals off and on Broadway, and a part in a rock opera in Germany.
In Cologne, he got a gig singing in a big club, then opened his own club and made his money.
He returned to the U.S. and sang lead on an album for the Philadelphia rhythm and blues band Pieces of a Dream, won a spot on the TV talent show Star Search and recorded a duet with R&B star Millie Jackson.
'What's next is to be totally committed to what I think my purpose is - what I know my purpose is - and that's my music' He came to L.A. but didn't work on his singing.
In 2007, he appeared on an E! Entertainment TV reality show, High Maintenance 90210, but essentially became 'famous' only for his pursuit of fame.
He told the L.A. Times: 'My love for music never changed. My commitment to it did.
'With the house came parties. With the parties came drugs. The drugs meant you didn't get up the next day at a decent hour, so life just went by.
'So for me, I just lived vicariously through the house.'
Last year, Mr Young self-published his memoir Getting Back To My Me.
In it he tells of the sexual abuse he suffered at the hands of a relative as a child.
He now speaks out on sex abuse for the National Coalition Against Domestic Violence.
He has also started a volunteer network, Feed His People, to gather food for those in need.
But it seems he's no longer dazzled by the call of Tinseltown.
He says he's actually shy and a homebody. His plan is to move back East to live closer to his family.
Paula Deen tells d-bag Anthony Bourdain to kiss her buttery ass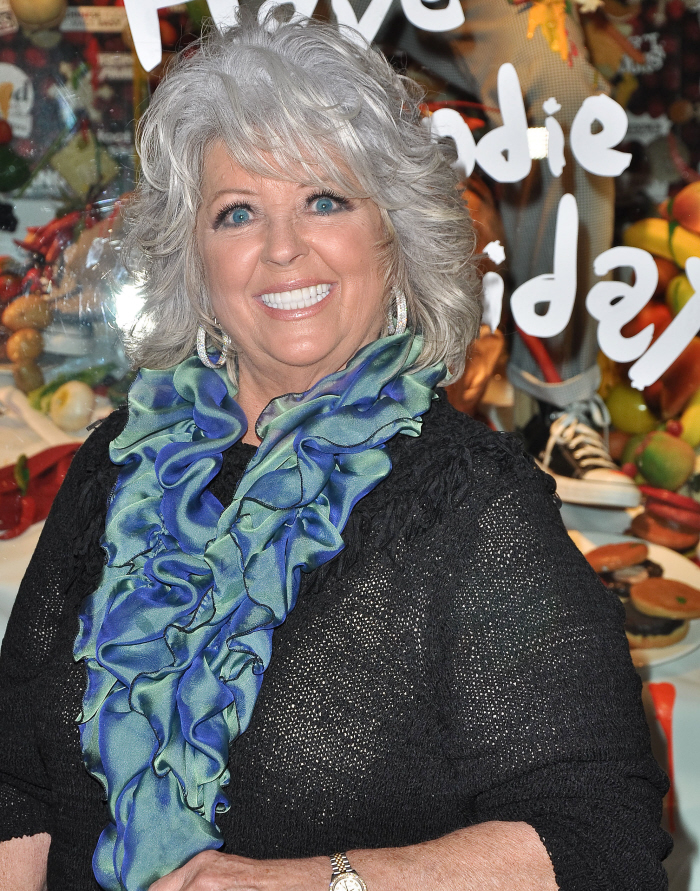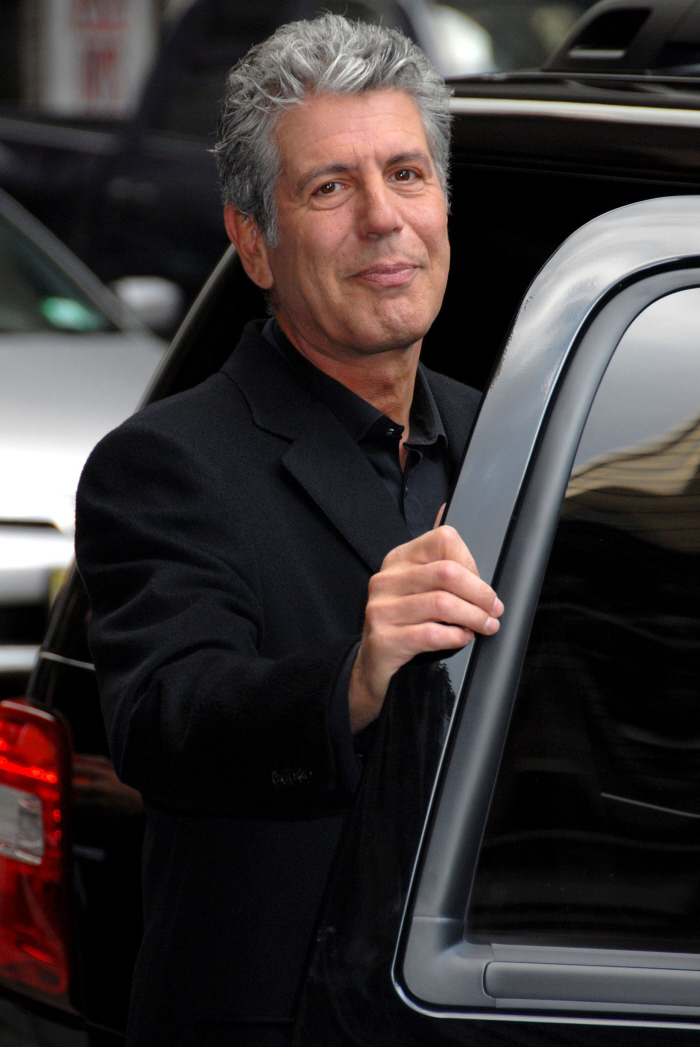 Bourdain is probably the most knowledgeable about food and different cultural cuisine and all of that. He may be a brilliant guy. But he's also as ass, and he has a history of picking fights with chefs and cooks who are basically harmless. Anyway, Bourdain gave a recent interview where he mocked and slammed the Butter Queen, Rachael Ray and Guy Fieri. So Paula Deen slathered him in butter and ATE HIS FACE.
The knives are out for Anthony Bourdain after he blasted fellow TV chef Paula Deen, calling her the "most dangerous person in America."
Deen, searing back after "No Reservations" star Bourdain gave her and fellow Food Network chefs Rachael Ray, Guy Fieri and Sandra Lee a roasting, exclusively told Page Six:
"Anthony Bourdain needs to get a life. You don't have to like my food, or Rachael's, Sandra's and Guy's. But it's another thing to attack our character. I wake up every morning happy for where I am in life. It's not all about the cooking, but the fact that I can contribute by using my influence to help people all over the country. In the last two years, my partners and I have fed more than 10 million hungry people by bringing meat to food banks."
Basting Bourdain for his apparent lack of charity and his attitude, she said, "My good friends Rachael, Guy and Sandra are the most generous charitable folks I know. They give so much of their time and money to help the food-deprived, sick children and abandoned animals. I have no idea what Anthony has done to contribute besides being irritable."
Deen continued, "You know, not everybody can afford to pay $58 for prime rib or $650 for a bottle of wine. My friends and I cook for regular families who worry about feeding their kids and paying the bills . . . It wasn't that long ago that I was struggling to feed my family, too."
The TV foodies were shredded by the macho, gonzo chef in TV Guide magazine. He said, "The worst, most dangerous person to America is clearly Paula Deen. She revels in unholy connections with evil corporations and she's proud of the fact that her food is [bleep]ing bad for you . . . plus, her food sucks." About Ray: "Does she even cook anymore? . . . To her credit, she never said she was good at it." On Lee: "I hate her works on this planet, but she is not someone to be dismissed, clearly." And Fieri: "I look at Guy and I just think, 'Jesus, I'm glad that's not me.' "
If you want to take Ray or Sandra Lee to task, sure. Neither one of them are "chefs" and they'll say as much. Their whole deal is that they're trying to teach people (parents, specifically) that it can fun, easy, affordable and fast to cook food at home. Neither Lee nor Ray is really known for their way with fine dining, although I should point out that when Ray was on Iron Chef, bitch held her own and then some, and she impressed the judges. Guy Fieri, I think, is very knowledgeable about food, and you can tell that he has a professional background working in restaurants, but I feel like Guy's goal is the same as Ray's and Deen's - to encourage people to make affordable food at home, and to celebrate inexpensive, less glamorous food throughout America's rich food-loving diners, drive-ins and dives.
As for Paula - well, the Butter Queen is fabulous. And she knows what she's doing too. The Lady & Sons, her restaurant, is a Savannah institution, and she is constantly recognized as one of the best Southern cooks in America. She knows her food isn't healthy, and she says as much. Besides that, she's a hoot and she has a wonderful attitude and everyone adores her. I want Paula to deep fry Bourdain and serve him with grits.
Shane Sparks Receives 9 Months In Jail In Child Molestation
Former America's Best Dance Crew judge and Emmy-nominated So You Think You Can Dance choreographer entered into a plea agreement with the Los Angeles County District Attorney over his 2009 arrest (click here). Sparks was arrested in his home and charged with lewd acts on a child under 14 years, beginning in 1994.
The plea requires Shane to plead no contest to a single felony count of having unlawful sex with a minor under 16 in exchange for the 8 felonies in connection with alleged sex acts would be dismissed. Sparks has said he plans to fight the "bogus allegations" and his lawyers told TVGuide.com, "I'm very confident that we will prevail in our attempt to clear his name. We are going to forcefully and aggressively defend him against what we believe to be completely spurious and bogus allegations."
Shane sparks will serve 270 days in jail, receive five years' probation, attend 52 sessions of counseling and avoid the female minors when another adult is not present.
Got Damn!!! What do you think about this?!
Sistas are headed to Broadway! (Toni Braxton and Nicole Ari Parker)
*NAACP Image Award winner Nicole Ari Parker is set to star opposite Blair Underwood in the upcoming Broadway revival of Tennessee Williams' "A Streetcar Named Desire," directed by Emily Mann.
Parker will play Blanche Du Bois in the production, which is set to open in the spring of 2012.
The Tennessee Williams Pulitzer Prize winning drama is set against the backdrop of New Orleans' gritty French Quarter, It tells the tale of former school teacher and socialite Blanche DuBois, as she's forced to move in with her sister Stella and her animalistic husband (Underwood). But the fragile, Blanche quickly gets a gritty life lesson in the seamy, steamy underbelly of 1940s New Orleans.
A
lso… Toni Braxton will be performing on Broadway, this according to sources.
Toni B. first graced Broadway with her voice in 1998 as "Belle" in Beauty & the Beast. Then again 10 years later as Aida. Now the 44-year-old singer, the eldest of the Braxton clan, is reportedly set to return in Chicago next year. And she'll probably play the lead role of "Roxie Hart."
Toni's fan site reported a few days ago that she would likely return to the stage. Then we received a tip today, from a source employed by The Ambassador Theater in NYC, that the theater is already fielding calls from fans looking to pre-purchase tickets.
"Of course, management won't confirm nor deny, which leads me to believe that it's true. It's the talk of the theatre," says the source.
We're also told that Toni and her estranged husband Keri Lewis (odd, right?) took an after hours tour of the theater together recently. Very interesting.
By the way, Toni will be inducted into the Georgia Music Hall of Fame on September 17th in Atlanta.
LA Sparks Player Seeks Restraining Order Against Ex-Boyfriend
The number five overall pick Jantel Lavender of the Los Angeles Sparks poses for a portrait during the 2011 WNBA Draft Presented By Adidas on April 11, 2011 at ESPN in Bristol, Connecticut.
*A member of the WNBA's L.A. Sparks is asking for a restraining order against her ex-boyfriend.
Center Jantel Lavender filed the request last week — asking a judge to keep Adam Ashley at least 50 yards away from her and her family at all times, including during games, reports TMZ.
According to the documents, Adam attended a recent Sparks game and followed Jantel home, where the two got into a screaming match and Adam attempted to punch her.
The fight lasted all night, and Jantel claims she eventually had to call the police to kick Adam out, then call again the next day when Adam returned to continue his "angry rampage."
A judge will decide whether to grant the restraining order on Sept. 6.
Stacey Dash Steps Out For The First Time Since Rumors Of Her Being Fired
Stacey Dash made one of her first appearances since rumors of her being fired from the show Single Ladies. What brought her out of hibernation? London singer Adele. Stacey Dash carried herself on the glow of her skin and the brightness of her teeth to Adele's concert that was held at the Palladium out in Hollywood. Before heading into the concert, Stacey took pictures with Perez Hilton and other friends.
While I'm sure everyone will agree hands down that Stacey looked fabulous, I am wondering why she had a purple fur. What do you think of Stacey's youthful look for Adele's concert?
Ricky Martin and rarely-seen boyfriend Carlos Gonzalez soak up the sun on an 18-hour holiday in Sardinia
It's rare to see him photographed with his boyfriend, but Ricky Martin was spotted looking blissfully happy with long time love Carlos Gonzalez yesterday.
The Livin la Vida Loca singer and longtime lover were spending time together on an ultra quick holiday Porto Cervo, Sardinia.
'Only 18 hrs in Sardinia.I had to jump in ocean!' the 39-year-old Tweeted on August 19.
The loved-up couple stayed at the luxurious Hotel Cala di Volpe during their brief stay on the Mediterranean.
Ricky recently got emotional while opening up about his Puerto Rican financier boyfriend on a VH-1 Behind the Music special.
'My boyfriend is very smart, very compassionate. But most importantly, he loves my children,' the singer said.
He is the proud father of three-year-old twin boys, Matteo and Valentino, who were birthed by a surrogate mother.
He added of his relationship, 'It is very beautiful. Super cool. I'm very happy.'
The Puerto Rican pop star publicly announced his homosexuality in a post on his official website on 29 March, 2010.
He revealed the identity of his boyfriend at the GLAAD Media Awards in New York City earlier this year.
His professional life seems to be going as well as his personal life.
The former Menudo star released his greatest hits album exclusively in the U.K. on 11 July; his autobiography, Me, is a New York Times best seller.
He has also been confirmed to star as Ché in the Broadway revival of Evita, scheduled to open in April 2012.
Ricky and fellow singer Nicki Minaj also recently became the newest faces behind MAC's Viva Glam campaign.
The profits earned from each $14 lipstick sale will be donated to help fight HIV and AIDS.
Ray J On Date With New Girlfriend While Kim Kardashian Gets Married
While Kim Kardashian was getting married to her new beau, Kris Humphries, her former boyfriend and the guy who made her famous was out with his new boo. Ray J was spotted in Las Vegas on a dinner date Sugar Factory American Brasserie with Olivia Alvarez celebrating her birthday.
Rumor has it that Ray J sent a text message to Kim saying, "And to think you really have to thank me for all this ," making reference to the sex tape that they made together that put Kim Kardashian on the map. That night, Ray J performed at the Chateau Nightclub and Gardens and brought his whole entourage.
AND FINALLY FROM "THE CRAZY PEOPLE SHOPPING AT WALMART" FILES
"What's Going On Here?"
Alright folks, we need your help! We are trying to figure out what the hell is going on here. Is she exhausted from saving so much money while shopping at Walmart? You tell us!
BE GOOD EVERYBODY SEE YA LATER!!!!
EFREM